The Adult Dependent Relative (ADR) is a category of visa that allows citizens of other nations who need to live in the UK with a host that can provide accommodation to them.
More specifically, this visa is for people who are somehow dependent on their British relatives or British nationals. Dependency would be that the applicants require long-term care from acquaintances who live in the UK because of their age, illness, or disability. 
The initial period of validation of this visa is approximately 30 months. However, there is an option for an additional 30-month extension. After the completion of the 60 months, the visa holder can acquire permanent residency in the UK.
This guide comprehensively covers all aspects of the ADR visa, such as eligibility requirements, application procedures, and required documentation. We will also provide tips on improving your chances of a successful ADR visa application.
Requirements For An ADR Visa
To be eligible for the Adult Dependent Relative (ADR) visa, both the applicant and their sponsor must fulfil certain requirements, which are:
The applicant and their sponsor must be 18 years old or above.
The applicant must be the parent, grandparent, brother, sister, son, or daughter of a British citizen or someone settled in the UK or with refugee status who is over 18 years old.
The applicant must be financially dependent on their close family member in the UK or require long-term care due to age, illness, or disability. It's also important that they cannot get the necessary care in their home country.
The visa is only available to individuals who don't have a partner or children over the age of 18 accompanying them.
Only one person can apply for the ADR visa. If any other individuals wish to join the applicant in the UK, they must apply for their visa.
The sponsor or partner in the UK must meet the Home Office's financial requirements, including savings of £62,500 or an annual income of at least £18,600.
You should seek professional advice if there is any uncertainty about meeting the eligibility criteria.
Required Supporting Documents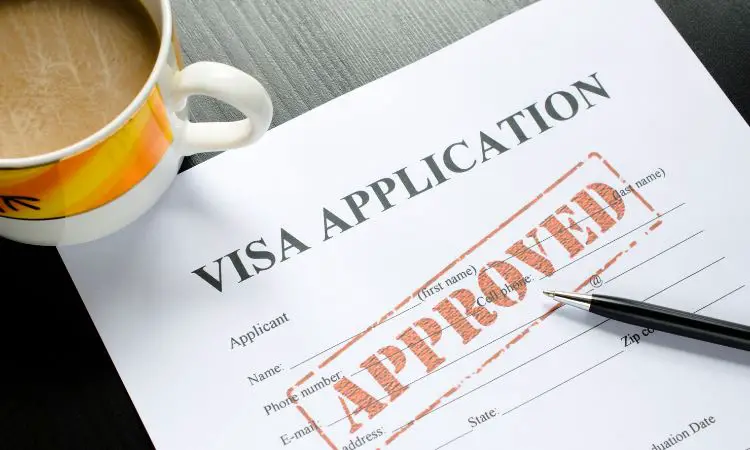 To apply for an ADR visa, the applicant must provide several supporting documents that depend on their relationship with their UK-based sponsor and the reason for travel. The necessary documents may include the following:
A valid passport with at least one blank page to attach the visa.
Proof of the relationship between the applicant and the sponsor in the UK.
Evidence that the sponsor in the UK can provide sufficient accommodation for the applicant without needing public funds, such as a mortgage statement or tenancy agreement.
Evidence that the applicant cannot obtain the required level of care in their home country. This can be in the form of a letter from a health authority or a doctor in the country explaining why care is unavailable or a detailed explanation of why care is not affordable in the applicant's home country.
Depending on their country of origin and other factors, the authorities may require the applicant to provide evidence of their English language proficiency.
There are additional sub-requirements that are specific to each situation. We recommend that applicants seek professional advice before submitting their application to ensure they have all the necessary documentation.
How to apply for an ADR visa?
Applicants can complete the application process for an ADR visa online through the UK government's visa application website, as the process is quite similar to other visa application processes.
Here is a step-by-step guide to the application process:
1. Determine your eligibility: 
Meeting the eligibility criteria mentioned above would be best to begin your application process. If you are still determining your eligibility, we recommend you seek guidance from a professional advisor.
2. Prepare your supporting documents: 
Prepare the necessary documents stated previously for you to start your application process. Research the documentation before applying to ensure the application process is smooth.
3. Complete the online application form: 
Go to the UK government's visa website and complete the form, in which you will provide your details, information regarding your sponsor, and details of your need to travel to the UK. 
4. Pay the application fee: 
The application fee for the ADR visa is currently £3,250, and applicants can easily complete the payment online or pay at the application center. We will discuss the ADR visa fee more comprehensively later in the article.
5. Book your biometric appointment: 
You must book an appointment to have your biometric data, including fingerprints and photographs, taken after submitting the application and paying the fee. You can book an appointment at your home country's UK visa application centre.
6. Attend your biometric appointment: 
You must provide the supporting documentation mentioned earlier at your biometric appointment and have your biometric data taken.
7. Wait for a decision: 
The processing time for an ADR visa can vary depending on the country you're applying from. The aspects of the application processing time will be discussed later in the article.
It would be best if you went through all the phases of the process to minimise your chances of rejection.
Processing time for an ADR visa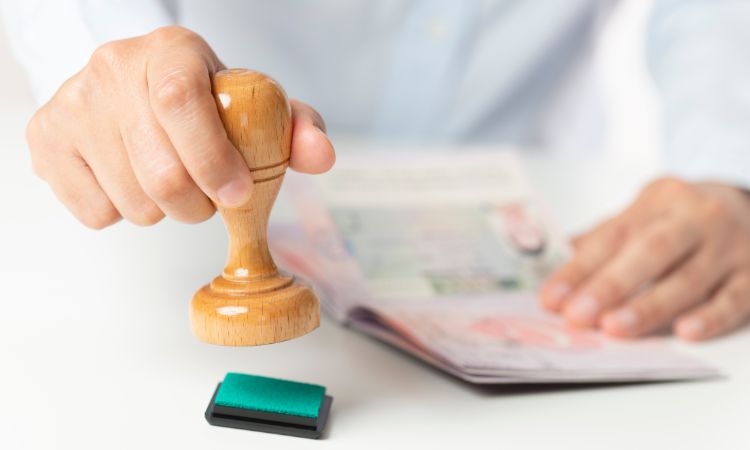 The processing time for the ADR visa can vary depending on multiple factors. These include:
Your country of residence or where you are applying from
The complexity of your application
Normally, the processing time for this type of visa is around 12 weeks.
Please bear in mind that the processing time for your application may be extended if it requires further investigation or more information. Therefore, we suggest submitting your application form 15 weeks before your intended travel date to allow for any processing delays.
If your visa application is approved, you will be granted a valid visa for up to 30 months. If you meet the eligibility criteria and require ongoing care, you can apply for a visa extension for 30 more months after this time.
If your application is declined, you will receive a written explanation stating the reasons for the refusal. Normally, this is due to a failure to meet the eligibility requirements or the ability to receive care in your home country or current place of residence.
You have the right to appeal the decision. However, this process can be complex, time-consuming, and expensive. We recommend seeking professional guidance on how to proceed following a denied application.
Check out: How to apply for a visa from OUTSIDE the UK
ADR visa application fees
The ADR visa requires a fee for the application, valued at £3,250. This fee is non-refundable even if the application is declined.
Aside from the application fee, you may also be required to pay extra charges, such as your biometric appointment fee and healthcare surcharge.
For most visa categories, including the ADR visa, the annual healthcare fee amounts to £624. It is necessary to pay this amount along with your application to have access to the National Health Service (NHS) of the UK while you're there.
The biometric appointment fee depends on where you're applying from. This fee must be paid directly to the visa application office during your appointment.
It should be noted that the application fee and other associated fees are subject to change. Thus, we advise that you visit the UK government's visa application website to check the updated fee structure before initiating your application.
What happens after you receive your ADR visa?
Upon receiving your ADR visa, you can travel to the UK and stay with your host. Please remember that you must enter the UK within three months of the visa issuance date.
When you arrive in the UK, you must receive your biometric residence permit (BRP) within 10 days. This is a severely crucial document that confirms your immigration status and authorisation to remain in the UK.
If you reside in a country that requires police registration, you will need to register with the police. You can check if this is necessary on the UK government's visa application website.
While in the UK, you must go along with your visa's terms and conditions. This includes maintaining your relationship with your sponsor, avoiding using public funds, and abiding by any additional limitations associated with your visa.
You must apply for an extension to extend your stay in the UK beyond your ADR visa's duration. You should start the application process before your visa expires to allow for potential processing delays.
Suppose you no longer fulfil the ADR visa's eligibility criteria or desire to exit the UK before the visa's expiry. In that case, you must notify the Home Office and take the necessary steps to leave the UK.
Additional Resources
Various helpful resources are available if you consider applying for an ADR visa. These include:
Official UK government website: 
The UK government website offers comprehensive information about the ADR visa, including application requirements, processing times, and eligibility criteria.
Immigration advice services: 
You can seek support from immigration advice services during your visa application process. However, make sure to select a reliable and trustworthy provider.
Legal advice: 
You may want to consult an immigration lawyer if you are facing challenging circumstances, such as medical or financial issues.
Support groups: 
Various support groups and communities exist for individuals applying for the ADR visa. These groups can provide practical assistance, emotional support, and a sense of community throughout the process.
By using these resources, you can increase your chances of success and go through the ADR visa application process confidently.
Conclusion
The ADR visa is designed for those who rely on their UK sponsor and want to reside in the UK. The visa has strict requirements and is challenging to acquire, with a high application fee.
If you are considering applying for an ADR visa, it is recommended that you consult professionals to ensure that you fulfil the requirements. Proper assistance and preparation can enhance your chances of obtaining a visa.
The UK government may update the ADR visa requirements and application process. Therefore, it is recommended that you verify the most recent information on the official UK government website before submitting your application.
FAQ;s
Can I work in the UK with an ADR visa?
No, you cannot work in the UK with an ADR visa. This is because it would go against the sole purpose of this visa, which is to allow individuals dependent on their sponsor or host in the UK and unable to support themselves financially in their home country or where they live.
Can I switch to an ADR visa from within the UK?
Under certain circumstances, changing from another visa type to an ADR visa may be possible while in the UK. But you must fulfil some strict criteria and prove you are eligible. It's recommended that you seek professional help before submitting your application.
Can I apply for settlement (indefinite leave to remain) with an ADR visa?
You can apply for settlement with an ADR visa if you fulfil the eligibility criteria. Generally, you should have resided in the UK for at least five years and fulfil other conditions like passing the "Life in the UK" test and meeting the English language standard.
Can my sponsor provide accommodation in a shared house?
Your sponsor can offer shared housing, provided it meets the Home Office's conditions for adequate housing. The accommodation must be independent of public funds, and it should be suitable for your necessities.
Can I apply for an ADR visa if I am over 18 and not dependent on my sponsor?
It's only possible to request an ADR visa if you are 18 or older and rely on your sponsor. That beats the whole purpose of the visa: you should be dependent on your sponsor. However, if you fulfil the eligibility criteria, you can apply for another visa category, like a family visa.