To become a British citizen, you must show that you qualify under the strict naturalization rules.
The applicant must submit evidence that they have been a continuous UK resident for the necessary period, pass the test "Life in the UK," demonstrate proficiency in English, demonstrate they are of good character, and list two individuals who can vouch for their identity (known as "referees").
It's crucial to get your application for British citizenship correctly the first time because it takes time, and you will only get money back if you're allowed. This blog for naturalization referees explains how the process works, including who can serve as a reference and what documents you'll need to prove your eligibility for British citizenship.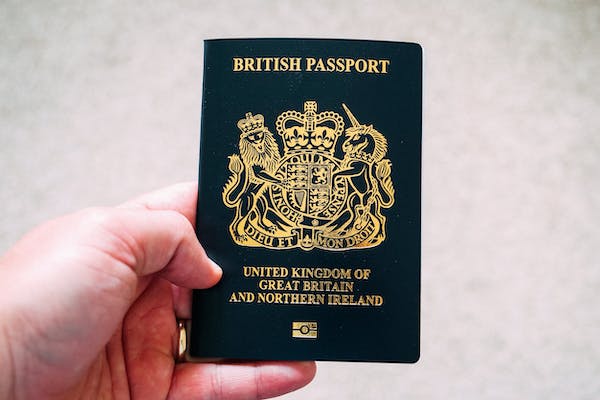 A referee for British Citizenship
It could be helpful first to understand the role of a referee. To become a citizen of the United Kingdom, you need the personal support of a referee. You'll need this person to verify your identification, so pick someone you've known for at least three years and can trust. The UK government requires referees as part of the UK Nationality application to weed out fraudulent or dishonest applications. You must, therefore, ensure that you present credible references who can attest to your identification.
When applying for British citizenship, how many references are needed?
Insufficient British citizenship referees provided on occasion cause applicant error. In this case, the Home Office may delay or reject your application. However, they typically allow an extension during which you must obtain sufficient referees who fit the criteria. In a fortunate turn of events, citizenship applications require the testimony of only two witnesses.
Why is Refrees Required?
All candidates must provide a minimum of two referees for British citizenship. You could go through it to join a country club that needs updating.
Yet, this problem does exist, and it frequently causes delays in filing while applicants scramble to locate an "acceptable professional person."
Because of this, before applying, you should think carefully about what information you will require from your referral.
Remember that caseworkers at the Home Office will only contact a citizenship referee if doing so could address "concerns about an application" and if a more senior caseworker has permitted them. This infrequently occurs, in my experience.
Requirements for Referees for British Citizenship
Citizenship applications in the United Kingdom require applicants to name two references who can attest to the applicant's character and reliability. Hence, it's crucial to understand what you'll need from them before applying.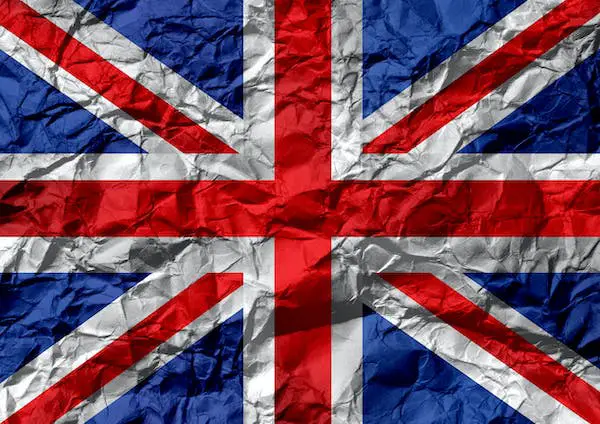 However, only some people can vouch for you when you apply for citizenship. You must know who is eligible to serve as your reference to avoid any complications once your application has been filed to the Home Office.
The judges should be familiar with you and can attest to your identity. Your uk citizenship referees must be someone you've known for at least three years who are not related to you, your agent or solicitor, or an employee of the Home Office. Also, if they have a felony conviction within the last 10 years, they are not eligible to serve as a referee until a specified amount of time has passed. You're in what's known as "recovery" now. A fine, for instance, has a rehabilitation period of one year.
Who can act as a Referee for a British citizenship application?
Your application for British citizenship requires two references. A qualified individual of any nationality must serve as one of the referees. The second official must be at least 25, a licensed professional, or a British citizen.
Referees and employers must have known the applicant for at least three years.
Given that the guidance specifies that at least one referee must be a person of good repute, the following people can serve as references for those seeking British citizenship.
The citizenship referee profession list includes the following:
Accountant, pilot, assurance agent of a recognized corporation, banker, clerk building society official, lawyer, and more.
Associate (AMBCS), Member (MBCS), and Fellow (FBCS) are the professional designations offered by the British Computer Society (BCS) (PN 25/2003).
A Commissioner for Oaths
Christian Scientist
Civil Servants"
Some others Include:
Professional chemist, chiropodist broker CEO, or director of a limited liability firm
Dentists Designated Premises Supervisors Directors, Managers, and Personnel Officers of VAT-Registered Charities Dentists
Licensed driving instructor with a reputable business (approved)
Engineer (with professional qualifications) (with professional qualifications)
A member of the police force, a firefighter, an undertaker, an insurance agent (full-time) for a reputable firm, a journalist, a Justice of the Peace, a legal secretary (members and fellows of the Institute of legal secretaries)
Manager or personnel officer (of a limited firm), member of Her Majesty's Armed Forces, minister of a recognized religion, nurse officer in the Merchant Fleet, an officer in the Ministry of Defense, member of Parliament (RN, SEN, or holder of a BA in nursing)
Member of the armed forces (active or retired)
Paralegal with specialized training in optometry; a certified or qualified paralegal or an associate member of the Institute of Paralegals (such as OBE, MBE, and so on)
Private registrants
Professional photographer/law enforcement officer
Secretary or president of an official postal organization
A member of the Salvation Army; a social worker; a solicitor; a surveyor; a teacher; a lecturer; (qualified)
Warrant officers, Chief Petty Officers, valuers, and auctioneers (fellow and associate members of the incorporated society).
Role of Professional Referees
The applicant's online application form will have a section for referees to add information, such as their contact information. The system will automatically generate two separate citizenship referee forms once the request has been made. The applicant must have a copy of their application form and a passport photo for each reference. The references must then verify that the person in the photo is, in fact, the applicant and that the information on the application is correct. Referees must sign both forms and scan and upload them with the online application. Misleading information is punishable by up to a £5,000 fine or up to 3 months in jail.
What will happen if the Referees do not fulfill the Requirements?
The guidance specifies that the Home Office caseworker must ask the applicant to supply a different referee if the referee does not match the above conditions. Referees who need to be qualified to review the application could cause delays. Thus applicants should only list those who can do so.
British citizenship applicants should consider whether they can supply referees who fit the earlier criteria before submitting their applications.
When applying for a job in the Home Office, your references must not be:
A relative of yours or the other referee's (i.e., they must have no family connection)
An official of the Home Office who is acting as your lawyer or agent in this application
In addition, a referee who "has been convicted of an imprisonable offense during the last ten years" will be rejected following the Home Office's Good Character standards. 
You should know about Good Character standards for circumstances under which a conviction may be ignored, often based on the duration of any sentence imposed.
Requirement of Referee for Child applications
Referee requirements change when a minor applies for British citizenship, and one of the individuals listed as a reference must have had professional contact with the applicant.
Professionals in Education, 
Health Care, and 
Social Work
If a young person cannot identify one referee who meets the requirements, they might give two referees who do. But, they will need to provide additional documentation with their application to show that they have made an effort to secure a professional referee who has known the child professionally.
Referees must meet Home Office standards.
Your referee must be known you for at least three years to be considered credible.
Any person of good professional standing from any country can be one of your referees. Your second referee, however, needs to be a British passport holder who is either employed or above the age of 25.
Referees cannot be any of the following:
Introduce yourself as a close relative.
Participate in the naturalization process by acting as your lawyer.
Have a familial or otherwise close relationship with your second referee.
Work at the Household Office.
Been convicted of a crime punishable by imprisonment in the past ten years.
When should the referee sign the declaration?
As mentioned, the referee must declare that:
The photograph as it is a true resemblance of the applicant.
The information given in this application is true and complete to my knowledge.
That the information listed for me as a British referee in [the application] is accurate
Before signing, the referee is required to review the application following the declaration. As a result, here is how everything should unfold:
Find someone willing to referee and ensure they agree with the idea.
An online application is completed but needs to be submitted by the applicant.
Get the PDF of the half-done application here.
Get a declaration from a referee and print it down.
Include the applicant's photo next to their signature on the referee declaration form next to their signature.
Submit the form (with your photo attached) and a copy of your incomplete application to your referee in the mail.
After reviewing the application and the accompanying photo, the referee signs and dates the declaration.
Where Should the Declaration be sent?
The applicant should be fine with submitting a hard copy of the referee declaration form since it will be submitted digitally via the application portal. After completion, the declaration can be returned to the applicant in hard copy or via scanned email.
Summary
Picking and submitting information on your referees is a relatively minor part of applying for UK citizenship, but it should still be done carefully. Consult an immigration attorney if you have doubts about the suitability of the referees you have selected.
FAQs ( Frequently Asked Questions)
Can my manager be my referee for British citizenship?
Yes, If they belong to limited corporation management.
Who can be a referee for someone's right to British citizenship?
A minimum of two references is required from all adult applicants; at least one of these references must hold a professional position (e.g., a teacher), but they can be from any country. As a rule, the second official must be a professional or over 25 and a British citizen.
While applying for naturalization, How can I find a referee?
Both references need to have known the candidate for at least three years. Thus, it is suggested that you inquire within your social and professional circles. Two great examples of referees are a long-term friend and a dentist.
Who could serve as a referee?
One of the referees needs to be an experienced pro. Professions in education, medicine, social work, business management, accounting, law, and law enforcement are just a few examples.
Can a senior citizen serve as a citizenship referee in the UK?
Because just one of the referees needs to be a professional, the second can be any British citizen over 25, making a retiree an ideal choice. As a retired person is no longer subject to their professional authorizing body requirements, they cannot serve as your primary referee.
Do they allow applicants to live in countries other than the UK?
Suppose the applicant for British citizenship lives outside the UK and does not know a professional British passport holder over 25. In that case, a commonwealth citizen or citizen of the country where the applicant lives may complete and sign the form provided they meet the other criteria and are acceptable to the Home Office.
Does a referee have to submit a photocopy of their passport?
The passport photocopy of the professional referee is optional anyway.
Is a referee required to write my full name and birth date on the back of my photo?
The applicant's name and birthdate must be written on the back of the photo for postal applications to identify the applicant if the photo becomes separated from the form.