The process of sharing codes to check EU settled status is always in the mind(s) of travel agents, employers, and, of course, the employee itself. 
To learn about this and other related stuff, including, checking settle status, pre-settle status, and obtaining the code of settle status this guide will help the recruiters to check the share codes of EU settled status while in the process of hiring new employees.
In this informative blog, you can resolve your issues, from how they will produce to how you can avoid these and other problems before anyone else. 
What is the EU Settled Status?
To check and obtain EU Settled Status, it is necessary to learn about what EU Settled Status actually is. A beginner who has just entered the field of immigration, or HR, or maybe a fresher of a college has little or no knowledge about this Settled Status. Therefore, we're going to briefly explain to you this term.
As all of you are similar to the end of free movement between the residents of the UK and EU (excluding Irish citizens), all the Swiss and EEA citizens should have valid immigration documents of settled status to work and live legally in the UK. 
Before Brexit, all the EEA and Swiss citizens working in the UK until 1 January 2021 didn't require any valid immigration status. However, all the citizens of the above-mentioned regions who came to the UK after 1st January 2021 will require a work visa under the UK's new immigration system.
In another scenario, if the citizen of an EEA or Swiss national was in the UK before 31 December 2020 and they applied for the EU Settlement Scheme (EUSS) prior to the deadline date, they will have a chance of holding either settled or pre-settled status. Most importantly, this status gives the right to continue work, study, and live for an indefinite period.
Additionally, this proof of settled status is also admissible to the EUSS applicants, who are living for continuous 5 years. This will permit the individual(s) to live under the UK Gov. pre-settled status without the control of immigration.
Also Check: Arriving in the UK on a Spouse/Fiancé visa
How to Check an EU Settled Status?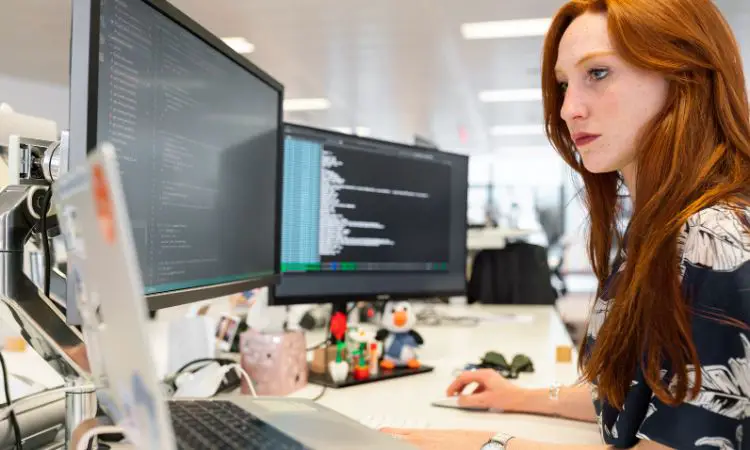 Before checking an EU-settled status, you should be fully aware of what actually is an EU-settled status. As we all know, all of us are bounded by the law. Therefore, the immigration authorities of the UK also have some formalities which we have to follow. 
The recruiters/employers in the UK need to check the immigration status of their employees before recruiting them. Hence, these employers can verify your documents of right to work physically, or the employee will provide a share code so that they can check all the documents online after mutual agreement.
Although, as mentioned above, those employees with EU-settled status will be not be having a physical document that can confirm their right to live and work in the UK indefinitely, because this is only held in digital format. 
Therefore, you will definitely need to conduct the right-to-work and live checks on EU-settled status holders. You can do all of this by using the Home Office's 'Right to Work Checking Service' webpage on GOV.UK. 
After all these, the worker or you can simply say migrant employee or worker will be provided with a unique 9-character share code (numbers and alphabet) from this website of the UK government, specially built for immigrants so that employers can see right to work status online.
check: How to track your UK Visa application status
Steps to Check an EU Settled Status
In the below simple process, you'll learn how to check and conduct settled status checks:
At first, open your web browser (Google Chrome or any one of your favourites) and type this 'check right to work'.
After this, search the website of GOV.UK on the first page and click on the GOV.UK page 
After clicking on the site, go to the webpage 'checking a job applicant's right to work'
Select the option on the website 'check the applicant's right to work online'.
Then you should enter the applicant's share code provided by the employee, followed by their date of birth and other necessities. 
Verify the confirmation of name and right-to-work status from it.
After this, check that the digital photograph is matching to your new employee.
In the end, after completing all the verification, file a copy of this online confirmation and store it safely in your records for the future.
EU settled status details are provided in real-time, allowing recruiters to verify an employee's online status before hiring.
Pro Tip!
For any allegation or situation,  you should save a soft or hard copy of the online service response for at least 2 years after the employee's recruitment.
How do employees get a Share Code?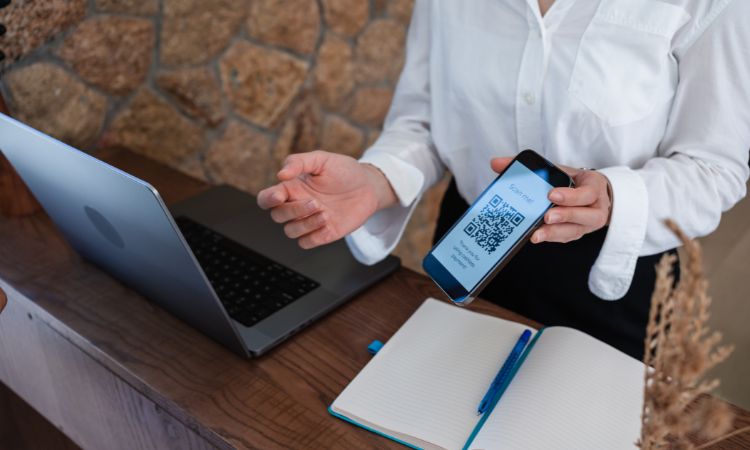 The employees can obtain a share code to prove settled status through the online 'Right to Work Checking Service'. This service works on the basis of interested migrant workers (Non-UK residents) by accessing their immigration status. This status can be verified from a National ID card and passport.
If the migrant worker has applied as a family member of an EEA or Swiss national, they can access their records via a biometric card permit.
Step-by-step process to prove settled status
In the below guide, we'll guide you to prove EU settled status, by just following this step-by-step process:
At first, open your web browser (Google Chrome or any one of your favourites) and type 'prove settled status'
After this, search the website of GOV.UK on the first page and click on the GOV.UK page 
After clicking on the site, select 'view and prove your immigration status' on GOV.UK.
You should add the identity document that you used for applying for the settled status.
After this, enter the serial number for that particular ID document. 
Add their date of birth.
Choose whether to receive a security code by email or text 
After receiving a security code, enter the 6-digit security code.
Find the option of  'prove your status' after scrolling down the page.
Select the option of  'to prove my right to work' as the reason behind showing the status to others.
After all the correct entries, select Preview so that new employers will be able to see them.
At the end, click on 'continue' to obtain/generate a share code.
Now print this page that shows the share code, or it will send you an automated email for your convenience.
It is unprofessional for the recruiter to take a print or screenshot of the preview page to show you. After receiving a share code from your employer, you can view your settled status online independently and at any time.
How the risks around 'right to work' checks be avoided?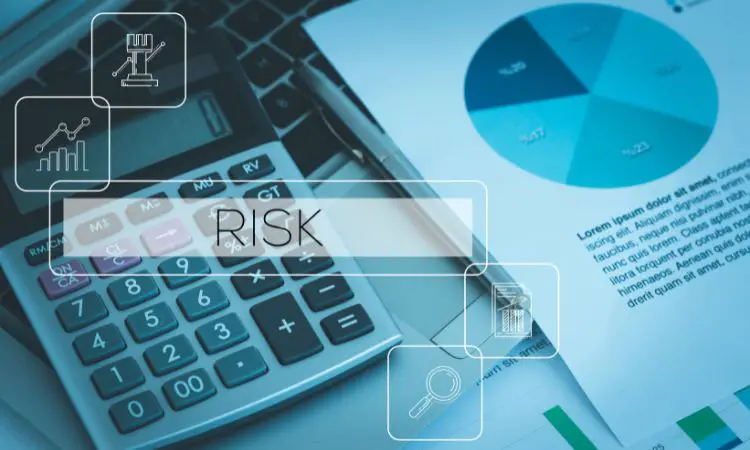 Tips to avoid risks around 'right to work checks'
Recruiters in the UK are essentially associated with these risks, as there are various legal complications that can be misinterpreted or disregarded by employers.
To avoid these problems, employers can ensure legal compliance with laws concerning migrant workers, employment, and staff equality.
So without wasting any time, let's undergo through all these tips for avoiding risks related to legal issues of immigration.
Never ever impose excessive requirements or formalities on EEA or Swiss nationals who want to work for you.
EUSS includes various people, such as EEA family members and Swiss nationals from all over the world. Don't assume non-EU nationals are ineligible for settled or pre-settled status.
If you conduct follow-up checks to ensure staff stability, do so without discrimination.
Always remember EU settled status is only available in digital format, so don't reject an employee just because they lack physical proof of their immigration status. 
You can use the 'Employer Checking Service' in cases where EU settled status cannot be verified online.
So these were the tips to avoid 'right to work checks' risks. However, it is best that you should also concern with your lawyer or professional consultant. 
Conclusion
In the above blog article, we have tried our best to guide you in the best way. Migration and settling in a new place with vastly different cultures, languages, and foods is a difficult process. Therefore, before making any sort of decision about immigration, you should have complete knowledge about it.
Since Brexit, EU citizens have faced travel issues when entering the UK. Ensure that you possess complete and verifiable documents by submitting share codes to the GOV.UK website.
Finally, we strongly encourage everyone to look into all available assistance programs that help those affected by EU settlement issues and we wish all our readers a successful journey through this process.
Frequently Asked Questions  (FAQ's)
How do I get my share code?
The process of getting your share code is quite simple. To obtain a share code, you'll be required to access the website of gov.uk and go to Home Office 'Right to Work' from your mobile or laptop. This can be done by using your correct National ID Card number and passport, and sometimes through your biometric residence card or permit. 
What is a share code?
Share code is some sort of code or password, which we usually use in our passwords or in other files. However, in this case, a share code comprises 9 characters (numbers and letters). 
This password can be obtained through the official site of the Govt. of the UK. apropos you can check your share codes from your immigration status. It gives you each and every detail of your job and, more importantly, how long you can stay in the UK for your work.
Why and Who needs a share code?
Share code is required by non-UK citizens who are willing to work in the UK. Non – UK citizens required this code to demonstrate their work and other formalities.
What is a Home Office Share code?
A 'Home Office Share Code' is basically a code which is provided by non-UK citizens or migrant workers who are currently working in the UK to their employers to prove their immigration settled status to their recruiters before the hiring process.
Can someone enter the UK with a share code?
The answer to this question of whether you can enter the UK with a share code is NO.
To work and prove your immigration status to your employers will need a Home Office Share Code from the webpage at gov.uk.
How long does a share code last?
The validity of a share code is 30 days only. This can be used to prove the immigration settlement status to employers for various reasons, such as their right to work in the UK or their stay in the country.
How do I send my settled status ID?
Sending your settled status ID is important because your employer needs to verify your code for immigration and other stuff. However, to send the settled status ID you should follow the following steps:
Access your immigration status records online.
After this, it will generate a code.
You can email that code to the employer.