Any business that uses vehicle tracking, or is considering doing so, must be familiar with the relevant legislation and its consequences. Knowing your rights and responsibilities as an employer regarding employee data monitoring is essential.
Any infractions will result in monetary penalties and possible jail time. The fine line between breaking and not breaking data security laws can take time to decipher. If you own a business and are curious about the implications of new laws regarding tracking company vehicles, continue!
The car is equipped with a GPS tracking device that records the current time, date, speed, and also the location of the vehicle at regular intervals. Employers can get daily reports on success based on timely analysis of this data. This facilitates quicker, better-informed decision-making.
These advantages stem largely from companies being able to monitor workers. Because this is an invasion of privacy or espionage. There are currently established Vehicle Tracking Laws that aim to protect workers from their employers and any misuse of personal data.
How do vehicle trackers work?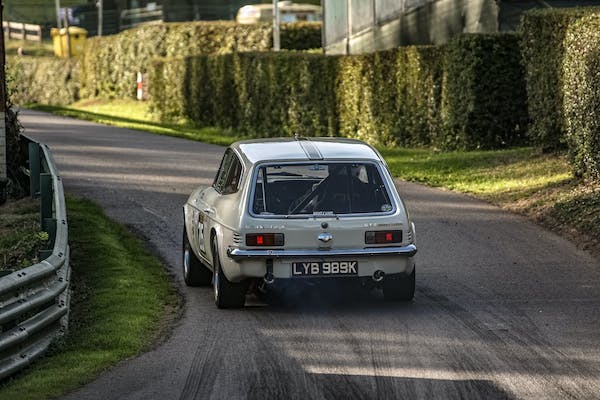 Various professionally installed and do-it-yourself GPS tracking devices are placed in different car parts. Some common options i.e. engine compartment, the dashboard, and the onboard diagnostics port. The global positioning system uses the GNSS network. Satellites in this system send out microwave impulses picked up by GPS receivers, which then relay the data they contain to the user.
The GPS tracking device and GPS fleet monitoring software collect and relay data from vehicles in real-time via a wireless or cellular network. It allows instantaneous updates and alerts based on data collected at the source. The data collected from the device's history is kept in a database.
Employers can gain many advantages from monitoring and analysing driving behaviour. It can be used to enhance customer service, optimise driver output and route efficiency, and coordinate and monitor the progress of individual jobs. Speeding and other unsafe driving habits increase the likelihood of an accident, fuel costs, and vehicle depreciation. All of which can be mitigated with the information gathered by car trackers.
The Value of a GPS Vehicle Tracking System for Your Car
Before having Car trackers put on business vehicles, you'll likely want an explanation. Vehicle monitoring has many uses and advantages. This list includes:
Increased ability to track outdoor employees.
Better protection from danger.
Time administration has been enhanced.
The United Kingdom requires all employees to use a time clock. Unless the employee consents, they can work up to the maximum hours allowed by the Working Time Regulations of 1998. Employers need to maintain records showing employees' time spent at work to keep an eye on this.
Vehicle tracking helps you monitor your employees and guarantees you comply with UK timesheet regulations.
The UK Law Regarding Vehicle Trackers
Employee privacy should be safeguarded to prevent the unauthorized use of employee information. Personal information about an employee can be gleaned from the locations, travel patterns, and times recorded by a vehicle tracking and disabling device. Because of this, legislation mandating the monitoring of motor vehicles is necessary.
Two law texts addressing the protection of data and humans against misuse of personal information form the basis of the legal consequences of vehicle tracking. This refers to the Human Rights Act and the Data Security Act of 1998.
Data Protection Act 1998
The Data Protection Act provides the primary legal framework for vehicle monitoring in the United Kingdom. The Act defines personal data as any information about an employee that can be used to identify, contact, or locate that employee.
Privacy protections for employees' personal information are guaranteed by laws governing vehicle monitoring systems. All personal information must be handled following the principles outlined in the Data Protection Act. It states that such information "shall be processed legally, and it will be sufficient, valid, appropriate, and kept no longer than required period and acquired only for legal purposes." 
Human Rights Act
This act regulates vehicle monitoring. The employee's right to privacy is protected in Article 8. This law makes it against the law to improperly use any individual's data collected via technological means, such as a Car track. It protects citizens' freedom to have their private information kept secret.
The Human Rights Act is the inspiration for the Data Security Act, which was modeled after the Human Rights Act and was a guide for ensuring commitments are honored.
Importance of Law of Vehicle Tracking
Company car tracking has legal ramifications that fleet managers should know. Car tracking and disabling systems installed by businesses collect information about how the vehicle is used, including by whom. This information must be handled in a way that complies with laws protecting individual data privacy, workers' rights, and basic human dignity.
Data gathering, use, and sharing are all governed by the  Act of Data Protection of 1998, which fleet managers must be especially conscious of. Any information that can identify a person or their immediate relatives in a personal, family, company, or legal context is considered "personal data" under this law.
The information and Data given by company vehicle tracking systems for a vehicle's movements may be directly associated with a specific person or a driver, subjecting this data to the Act of Data Protection and requiring proper handling to avoid accusations of abuse.
Some workers may object to using business car tracking or disabling systems out of concern that it constitutes "corporate spying" or an invasion of privacy. When used openly (i.e., with the employee's awareness) and with the employee's consent, company vehicle tracking systems are completely legal.
Is Discipline Possible Via Car Tracking?
Whether or not a vehicle tracker can be used for disciplinary purposes requires knowledge of applicable UK vehicle monitoring laws. Consider the following points before answering, "can a car tracker be used in a disciplinary?"
Keep tabs on the company, not the employees. Information from car or truck trackers must be used exclusively for productive purposes i.e. enhancing business choices, providing data support, and optimising routes. Therefore, monitoring employees' driving outside of work hours is not the intended use of a car tracking device.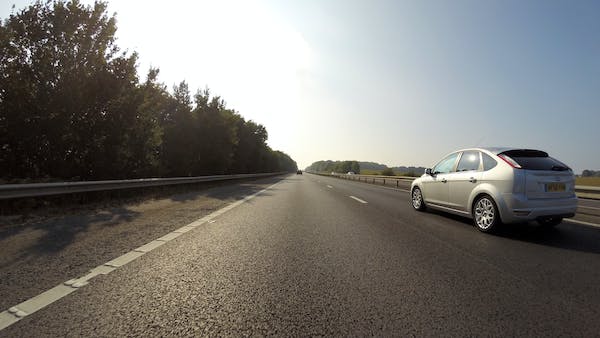 Tracking for protection purposes must be followed. A vehicle tracker installed in a corporate car that an employee uses for personal errands should be activated only when the car is used for official business. As a result, non-pool car vehicles must have privacy buttons placed by the fleet manager to disable data tracking.
Adhere to obvious monitoring rather than stealth monitoring. A vehicle tracking device used in disciplinary action must have been installed with the employees' awareness and consent. Fleet managers should provide detailed instructions to their staff on what, when, and how their vehicles will be monitored.
Take exact notes. Certainly, it is important to safeguard the data tracker against GPS jamming devices and software that could compromise or change the data. A fleet manager's top priority should be the reliability and security of all car tracking devices.
To summarise, a car tracker can be useful in a disciplinary setting. On the other hand, the fleet manager must ensure that no employee's privacy is compromised. Because of this, you should exercise caution whenever using a vehicle monitoring system in a disciplinary setting.
It is forbidden to use tracking devices to spy on workers.
Everyone has the right to privacy in their personal and domestic spheres, as Article 8 of the Human Rights Act outlines. This is paramount when thinking about employee safety and the tracking of business vehicles.
An organisation may lawfully monitor its fleet cars if the information is confidential and used exclusively for business purposes. Vehicle tracking for other reasons, such as checking in on workers outside of work hours, is illegal.
If you're keeping tabs on a company car, for example, which the driver uses both during and outside of work hours, you should install a privacy switch so that they can disable the monitoring system when they're done for the day.
This safeguards their privacy and guarantees that your vehicle tracking device only monitors the vehicle for commercial purposes but not the driver himself.
It's important to draw a line in the sand between work and personal use of company vehicles in the company's vehicle policy.
Among the many commercial applications are:
Delivery runs, meetings, and other business-related excursions.
The act of traveling between two locations to perform the same task.
From the private residence of one of our workers to the office of one of our clients.
For example, in a client's office, on a construction site, or at another temporary job.
Even if an employee operates a work-related company from their vehicle, normal commutes, and other non-business travel are not eligible for reimbursement.
Make a strategy for the Vehicle Tracking of company vehicles.
You can inform workers that trackers will be used, justify the necessity of trackers, and outline the process for using this data in a disciplinary context by enforcing a written policy on using car tracking data.
Accordingly, here are some things that should be included in a car tracking policy:
Justifications for the firm's adoption of vehicle-tracking technology
The advantages of car trackers to the business and its employees.
The specifics of the data you will gather, the uses to which it will be put, and
The security and privacy measures you will take to safeguard it.
The specifics of in-worktime car surveillance and the data they provide
How much, and under what circumstances, can a business vehicle be used for personal purposes?
The vehicle tracking device uses any available privacy options outside of work hours.
Last but not least, the policy must state unequivocally that tracking workers' whereabouts with a company car is not the point. However, it should also be made clear that disciplinary proceedings and sanctions may be enacted in cases. Where misconduct is accidentally exposed through lawfully collected data or where misconduct allegations are otherwise made that warrant further examination of the available data.
Ways to Reduce the Risks of GPS Monitoring of Vehicles
As you can see, some of the Data Protection Act's legal ramifications are outlined by a fine line. The line between corporate and personal data needs to be clarified. Here are some suggestions for reducing the possibility of staff complaints.
Before making any decisions or implementing any vehicle tracking and disabling device adjustments, ensure everyone is in the loop. Ensure everyone on staff is on the same page about where the tracking device is located and what, when, and how it is used to prevent misunderstandings or errors.
Keep sight of ever-evolving compliance requirements. Verify that you comply with the most recent regulations. Apply the new rules to your company if they will impact you.
Make sure every tracker has a privacy option and some other essential features. Check for any disabling devices that could jeopardise the data's integrity. Most of the time, the business providing your vehicle tracking system will be able to advise you on the most useful functions. 
Protect every bit of information the tool produces. Employers should safeguard employees' personal information from accidental or malicious disclosure, abuse, or compromise.
FAQ'S
When to use GPS monitoring devices?
When workers are made aware of using GPS technology to monitor them and other company vehicles, it is legal for the company to do so. However, this can only occur during business hours, and all data must be handled by GDPR (General Data Protection Regulation).
Is using GPS Vehicle Tracking devices to keep tabs on workers ethical?
If an employee knows their car is being tracked via GPS and gives their permission, the employer can do so legally. The company also needs a good business purpose or a solid reason for keeping tabs on the car.
Why is a Vehicle Tracking or disabling System Important for Your Company?
Companies can keep tabs on their staff with greater ease than ever before, which is great news for the continuity of projects. Keeping tabs on the whereabouts of company vehicles allows for more efficient fleet administration.
What is the rule for vehicle monitoring systems?
Although there is no commercial vehicle tracking regulations in the United Kingdom, you must still follow GPS technology rules.