A subset of the Skilled Worker visa is designated for those in the Health and Care visa profession.
The Health and Care visa was established to reduce visa application fees for workers in essential carer roles. It includes physicians, nursemaids, and senior health workers. This one-of-a-kind fee reduction represents the government's recognition of the value of these positions to UK society. Its determination to fill vacancies in the industry with foreign workers.
The employee's health and fitness is a required payment for most visa applications. Its purpose is to help defray the cost to the government of the United Kingdom of foreign nationals using NHS services. At the same time, they are legally present in the country.
However, the immigration health surcharge was controversial because it required health workers who were generally playing an essential role in supporting NHS services to pay exorbitant fees to obtain visas. The visa is open to various international health and care professionals. The requirements, costs, process, and turnaround times are all described in this blog post.
Who can apply for a Health and Care Dependent visa to the UK?
To enter the UK spouses and children of Health Care Worker visa UK holders may apply for a Carer visa. Dependent partners can be either married to or living with someone else. They can also be civil union members or cohabitants.
The children of Health and Care visa holders are the only ones eligible to enter the United Kingdom on this visa. Anyone over 18 may qualify if they can prove they meet the requirements outlined below.
Who can get a Health Worker visa?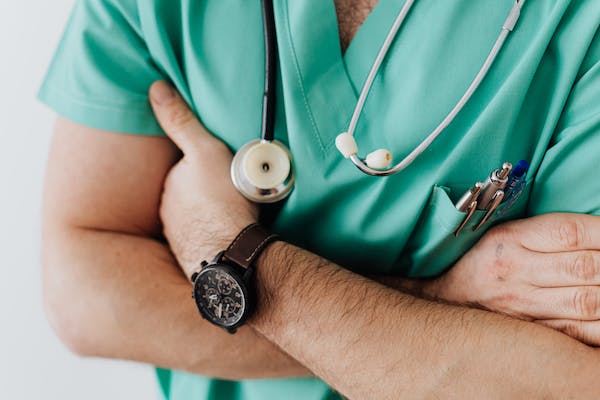 Only medical doctors, registered nurses, and other qualified healthcare workers offered positions in the United Kingdom's healthcare sector will be granted a Health and Care Visa. Several conditions outside the job description must be fulfilled when giving the application for the visa.
If you fulfil the conditions below, you may be allowed for a Health and Care Visa UK:
You have a medical or nursing degree, or you work in the field of adult social services, so you qualify!
You'll likely be working in the health or social care industry, in one of the many jobs that qualify for this benefit.
A Home Office-registered company has offered you a position in the UK.
Your UK employer has provided you with a Certificate of Sponsorship outlining the details of the position they're offering you.
You're qualified to receive the salary range's minimum (which varies by position) or maximum (which rarely occurs).
If you are, not a citizen of any English-speaking country or if you do not have a degree-level academic qualification taught in English. You must demonstrate that you can speak, translate, write, and understand English to the minimum B1 level on the Common CEFR scale.
Job Requirement
The CEO must briefly explain how the worker fulfils the requirement for carer Visa access in the CoS. To ensure proper visa application completion, company owners must also inform applicants that they qualify for the Carer Visa. Proof of the contract arrangements with the NHS may be required to prove eligibility for a Health and Care Visa with UK Visas and Immigration (UKVI), where the employer is an organization that offered services indicated by the NHS.
Acquire the necessary level of English proficiency
You must show an ability to write read, learn, and understand English at the level of B1 on the Common European Framework of Reference for Languages to apply for a Health Worker Visa.
Possessing a General Certificate of Secondary Education (GCSE),
Advanced Level (A-level),
Scottish National Qualification (SQ) at level 4 or 5, or
Scottish Higher or Advanced Higher (SQA) in English, or;
Holding a degree taught in English.
It is a citizen of a country that is exempt from the rule.
Financial evidence
Proof of enough bank balance to must fulfil your expenses in the UK for 28 days is required (£1,270). You will not need to do this if you have been in the state for about 12 months or more on a required legal visa. The Home Office will also accept a letter of support from your employer if you do not have specified or required finances for your essential procedures.
How to apply for  Care and Health Visa?
Having a CoS designated by your UK sponsor before applying for the Health and Care visa. You will require this service's different reference code on the Home Office's official website.
After you have submitted your documents and all necessary paperwork, you will need to pay the required fee. You'll also be asked to submit a few supporting documents for your application.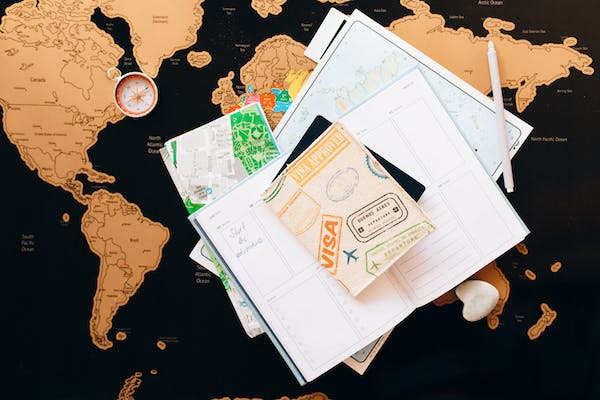 The Home Office will review your application and supporting materials upon receipt. You may be extended one of the following options depending on their findings:
Suppose your biometrics cannot be used from a previous application. In that case, you can schedule a biometrics appointment or learn how to enrol in biometrics via an ID app.
When can I expect my Health and Care visa to be processed?
UK Immigration and their visas will prioritize and fast-track your Health and Care Worker visa application once they receive it (UKVI).
In most cases, healthcare professionals who apply through this channel can expect a decision on their application within three weeks of submitting their biometric data. This significantly improved compared to the typical 8-20 week processing time for skilled worker visas. However, UKVI processing is still subject to delays after the pandemic and the prioritization of Ukrainian scheme applications. So seeking advice on current processing times is recommended before applying.
The UK Visas and Immigration (UKVI) specialist team can help applicants and sponsors with questions about the Health and Care visa application process and eligibility requirements.
Salary Requirements for a Health Care Worker visa.
Applicants cannot accept the position unless the salary exceeds £20,480 annually. The occupation code determines the 'going rate' and, if relevant, the NHS salary scale.
The minimum salary for biochemists and other biological and physical scientists is £25,600 annually, except that the 'going rate' is higher for your position.
It's possible to get paid a minimum than the "going rate" if any of the following apply:
Suppose you are less than 26 years of age. In that case, a full-time student who has just completed graduation or is in professional training toward a recognized United Kingdom registration level. The education may be eligible for 70% of the standard going rate.
If your occupation is on a government-issued list of those in need of workers, you may be eligible for 80 per cent of the going rate.
Suppose your job requires a PhD qualification in tech, science engineering, or Math STEM, and you hold one. In that case, you may be eligible for an annual salary of £20,480 even if you spent 80% of the going rate.
If you are PhD qualified but not in a STEM field, you can get paid 90% of the going rate. But it is possible when you make a minimum of £23,040.
If you are taking a post ph.D. position, you can be spent 70% of your standard rate.
The Home Office keeps track of skilled occupations for which it is challenging to find enough qualified candidates to fill open positions. It includes Medical doctors, registered nurses, medical radiologists, midwives, psychiatrists, pharmacists, speech and vocabulary therapists, and social employees, among others. These are all on a separate list of deficit occupations for healthcare and education on the Home Office website. As mentioned, the minimum salary requirement will be lowered if you find an employment opportunity for a position on the shortage occupation list.
Need for a Certificate of Sponsorship (CoS)
A Certificate of Sponsorship for the position you intend to fill is required to apply for a Carer Worker Visa. This is not a paper document but rather a digital one.
To qualify for sponsorship through the Health and Care Worker route, an employer with Home Office sponsorship. The authorization must have been issued to your Certificate of Sponsorship.
Medical service providers, adult social welfare care agencies, and the National Health Service (NHS) will make up the vast majority of potential employers. If a potential employer is not on the approved list, they can apply for a Sponsor Licence.
Your company must detail how you qualify for the Carer Worker Visa in the Sponsorship Letter. Proof of any contractual arrangements with the NHS may need to be disclosed if the employer is a company that fulfils NHS commissions.
The date your Sponsorship Certificate was issued can be up to three months ago. It is less than the deadline for submitting your Carer visa application.
Your Sponsorship Certificate must contain the following:
Certain required information, such as your bio, profession, and monthly pay.
The start date is almost after the visa application, are 12 weeks. 
A confirmation letter that the Certificate was not used already in any visa application. It was contributed or rejected and has yet to be removed by the sponsor or cancelled by the Home Office.
Confirmation that the Certificate of Sponsorship has not been removed by the sponsored person or revoked by the Home Department. 
What about my dependents?
As a Health and Care applicant, you are eligible for a reduced fee and exemption from the immigration health surcharge when you apply for a visa for yourself or your family member at the same time.
Spouses, domestic partners, and children under 18 can apply for dependent visas on behalf of the principal applicant.
How much does it cost to apply for a Health and Care Visa?
Application fees for a Carer Worker Visa to the United Kingdom are tiered according to how long you plan to stay there. The application fee is £247 if your intended stay is between one and three years. The application fee rises to £479 if your intended stay is over three years.
You'll need to show that you have at least £1,270 in your bank account in addition to paying the application fee if you want to live and work in the UK.
What does a healthcare worker visa allow me to do?
There are immigration regulations that must be followed while in the United Kingdom on a Health and Care Visa. You can do the following with this visa:
Do a Job That Qualifies
Give your time to a good cause
Accept more responsibilities (only in some circumstances)
Study
Accompany us with your spouse and any children who rely on you.
Going to and from the United Kingdom
Submit an ILR Application after 5 Years
However, there are some things you will only be able to do in the UK if you update your visa, such as accessing most public funds or the state pension.
A Health Care Worker's Visa Duration
An approved Health Carer Visa will allow the holder to enter the country and remain there for up to 14 days following the expiration of their Sponsorship Certificate. It may be up to 5 years maximum after the beginning date of your Sponsorship Certificate. Your sponsorship certificate will indicate the length of time your employer will financially support you.
Suppose you are currently employed in the same capacity as when you were asked for permission to live or remain in the United Kingdom as a Health and Care Worker. In that case your salary continues to meet the requirements. In that case, you may be eligible to apply for an extension of your visa.
You are working in a similar occupational classification as when you were granted entry to or continued status in the United Kingdom. You are employed by the same sponsoring organization that issued your initial sponsorship certificate.
Conclusion
This Article serves as an introduction to the visa for UK healthcare workers. This guide will help you evaluate your application's specifics. With this guide, you can submit a Health and Care visa application with minimal hassle and maximum efficiency.