You and your staff want to get back to business as usual as quickly as possible after an extended break, but doing so may be challenging for some employees. After taking time off, frequently because of illness, they may not be able to handle coming back to work full-time right once. Offering a phased return to work can aid employees in this. In this blog, we'll cover all your employee's questions about paid leaves of absence, phased returns to work, and more.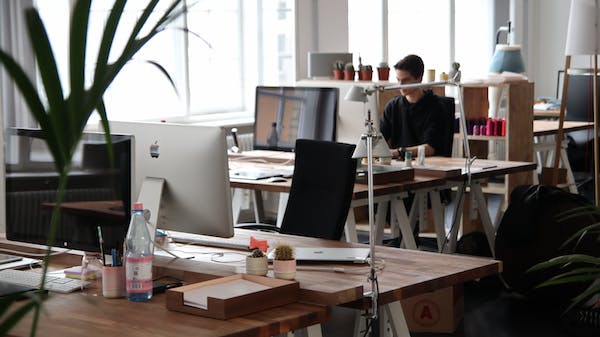 What Is a "Phased Return to Work"?
Employees who have been out from work for an extended period may return to work after a long absence to their regular duties in stages. This may entail working fewer hours, taking on less responsibility, or switching roles. Returns take anywhere from two weeks to six weeks to process.
Organisations must invest significantly in the process itself. After all, you'll need to arrange for remote workers, schedule their arrival and departure, and stock up on supplies before they return to the office.
"A phased return to work plan offers the best possibility to get all employees back to work and fulfill most, or at least the 'core' business needs."
A gradual return to work is usually established whenever an employee has been away for an extended period. This might occur when they return to work after being out sick or on maternity leave.
To sum up the situation, people are:
A lot of the time, they only have to do simple tasks.
Just requested fewer hours per week.
Confined within particular parameters to facilitate adaptation
On a doctor's advice, workplace accommodations may be necessary.
Focusing on everyone's physical, mental, and emotional well-being in the workplace. It is more likely to be a priority during a phased return to work due to Covid.
Who is eligible for a gradual return to work?
Employees can request a phased return to work independently, or their doctor or the company's occupational health practitioner can suggest it.
In the 'Fit Note' that they issue, doctors can suggest that their patients gradually resume their jobs. The Fit Note aims to shift the focus from the patient's limitations to their abilities. This is because, in many circumstances, returning to work after sick leave can aid a person's recovery. It gives them a renewed feeling of purpose and financial security.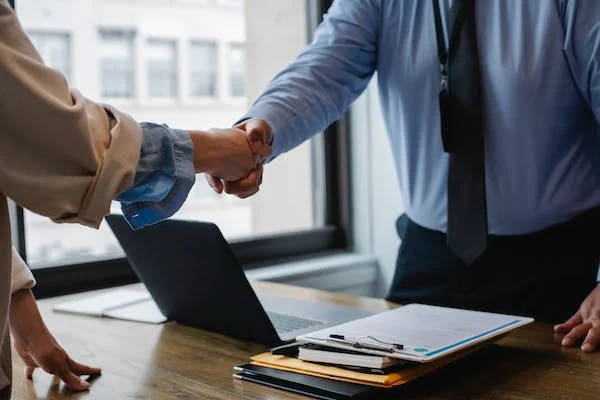 When a person returns to work after a period, a worried employer may send them to an occupational health professional for a checkup. After consulting with the employee, the OHP will determine whether or not a phased or fazed return to work is appropriate and, if so, what form that return should take. The OHP must provide the employee with a copy of their report.
It is recommended that companies outline their return to work policy in their employee handbook or sickness absence policy. This will enable the company to apply the policy consistently and give clarity to employees and management.
The paper should detail what the employee can expect from the company and the steps they need to take to request a gradual return to work. Typically, this would entail the worker submitting a written request. Then meeting with their supervisor and HR to negotiate and finalize the circumstances of their return to work.
When and how to implement a phased return?
Be sure to check up with the ill worker regularly.
The worker's health, as well as their ability to return to work, should be evaluated frequently. Motivating and engaging them requires striking a solid balance between keeping them informed and alienating them over minor changes. Management should make workers feel supported, but they should also be relaxed with calls or emails.
Develop a strategy for going back to work.
When determining whether or not to implement a phased return to work. It is important to consider the employee's unique situation and the advice of medical professionals. It includes the employee's primary care physician and the Occupational Health and Safety department. The agreed-upon plan should aid in the employees' recovery while also meeting the needs of the business.
Document the plan's progress and hold regular review sessions to assess whether the tweaks have the desired effect. You may want to consult with Occupational Health again to modify the plan based on how slowly or quickly they recover. For instance, you might agree to a time extension if you notice the worker is making positive strides. If you've seen that an employee is having trouble at work, they might benefit from taking another round of sick leave.
Consider the Salary
How much will workers be paid throughout their gradual return to work plan? For example, when they only work three days a week, will you still pay them as if they worked a full week? This should all be discussed and expressed clearly to the worker. And, of course, you need to look at their employment agreement.
Do we have no choice except to fire them?
Not returning to work after sick leave can devastate any business and may lead to dismissal. In these cases, an Employment Tribunal will want to see evidence
that you attempted to work with the employee to help them return to work,
that you made any necessary reasonable accommodations, and
that you sought medical evidence confirming that the employee was not likely to return at all or for an extended period. Get legal counsel before making any final decisions regarding the employee's termination.
Three main advantages to a gradual return to work.
Your employees can get back into the swing of things at work with the support of a phased return to work.
Let's examine its benefits in further detail.
Lowers Expenses
Poor employee health conditions cost US firms over $5.3 trillion in 2018, according to a report by the Integrated Benefits Institute. Total lost productivity was estimated at $1.4 billion, or 1.4 billion lost workdays.
Capital loss due to employee illness is a common problem for organizations of all sizes. To lessen this loss, a gradual return to work is recommended.
How?
With a phased approach, your workers can continue contributing in some manner rather than sitting on the sidelines. Healthcare for employees can be a top priority without breaking the bank.
Improves Retention
Workers are likely to feel anxious if asked to return to work after being out for an extended period due to illness, maternity leave, or a pandemic.
If they can return to work in stages, there is enough time to readjust to their regular work schedules. They may feel less overwhelmed by the increased effort if given more time to adjust to the new timetable.
In this way, a phased return to work after stress increases employee retention by giving workers more reasons to stay with the organization.
Enhances Efficiency
According to a poll by the American Institute of Stress, 41% of workers in the United States believe that stress is directly responsible for the decreased output.
Returning to work can be stressful after a long break. A gradual return to work policy is an effective strategy for dealing with this issue.
An incremental increase in workload reduces the likelihood of burnout and boosts morale without compromising productivity. It will motivate your staff to consider the company's requirements more, resulting in higher output.
What drawbacks does it have to a "phased return to work?"
As a result, there will be many gatherings.
Potentially sensitive medical information may need to be shared.
Unfortunately, return-to-work guidelines will only work for some jobs.
There are a variety of pay structures, and some of them compensate you for the time you put in.
A return-to-work plan could be jeopardized by a longer than projected healing time.
Extention of Gradual Return to work
The need for further Occupational Health guidance arises when an employee cannot return to complete tasks at the end of a phased return-to-work plan. As recommended by Occupational Health, the following may be applicable in some situations:
If the phased return is intended to last for a shorter time, the parties can agree to a further time-limited extension of the phased return. Both parties have agreed to temporarily reduce contractual working hours to promote a longer-term phased return.
We agree that the employee should return to sick leave and resubmit a sample letter for return to work after leave. In some situations, redeployment or a permanent decrease in working hours may be viable options. Always consult with HR for more information when this occurs. More Occupational Health guidance is needed. The procedure specified in return to work after sickness law uk should be adhered to for long-term absences where a phased return to work has failed.
What is the time limit to Expect A Phased Return?
While no hard and fast rule exists on how long an employer must allow for a gradual return, most organizations aim for at least four to six weeks. However, the length and conditions of the staggered return are matters that the business and the employee should negotiate.
To a significant extent, the length of the phased return will be determined by the employee's current or anticipated requirements. While some may only be able to work a few hours at a time due to weariness or medication side effects, others may return to work with minor adjustments to start and finish times.
Another option is to ease their responsibilities so they are not exposed to high pressure or especially noisy or uncomfortable environments.
How can human resources professionals ease their worker's Phased return to work?
The significance of phased return to work is how businesses adjust their approaches to employee engagement and performance during this period.
That's why a phased return to work program relies on this, among other things. These additional measures will greatly increase the relaxation that returning staff will be as happy and safe as possible:
Put forth a strategy
Pay attention to what your workers are saying
Answer their questions
Adapt another strategy if it turns out to be inadequate.
Defend the method's safety and security.
Ensure they know their importance for the company and the employer.
Getting a former worker back on the job
An employee who has been out of commission for an extended period of time due to stress, disease, or injury may benefit from a phased return to work. This would help the company demonstrate that they acted reasonably in dismissing a disabled worker in the future and fulfill their responsibilities under the Equality Act of 2010.
FAQs'
What are the legal requirements of a phased return to work?
While implementing a phased return to work, businesses must follow employment regulations and government recommendations.
For instance, the UK's House of Lords has held that an employer cannot terminate an employee who has returned to work after experiencing a disability. The company is obligated to find the worker another role inside the company.
The ramifications of this from a legal standpoint also change from place to place. When implementing a phased return to work after a long break, you should carefully analyze the ones that apply to your company.
Do you get full pay on phased returns after a period?
The employer's sick pay policy will most impact the employee's remuneration during a gradual return to work. Nonetheless, employees are entitled to compensation for their hours at their normal pay rate, regardless of any policy.
They will only be compensated for their hours if they have returned to work but are working fewer hours than before. There may be alternatives to supplement income with occupational sick pay if this causes financial hardship for the worker.
In Conclusion
The expenditures associated with employees' absences can be reduced, and the team's output can be increased by instituting a gradual return to work. The essential thing is that it lets your team get back to work without getting too flustered over the new dynamics. Yet, organizing a gradual return to work might be challenging. During a pandemic, you may have trouble contacting staff and ensuring they're safe from infection.