The Skilled Worker visa is now the primary entry point for workers outside the United Kingdom, taking the Tier 2 visa position. As an employer recruiting for a skilled foreign worker or a person who wants to apply for a sponsorship visa, it is critical to be familiar with the eligibility requirements of a Skilled Worker visa and application to avoid difficulties or delays in the application of the Home Office. If your registration is cancelled, you will not get your fee back. Given the stakes, experienced workers and their sponsors should seek legal advice to determine the most advantageous migration strategy and the perfect Skilled Worker visa.
We have extensive experience and are widely recognized as authorities advising companies and employees applying for the Skill visa on UK employment sponsorship because of our status as UK immigration attorneys. Feel free to get in touch with us if you need the assistance of a visa attorney.
What is a UK skilled worker visa?
The United Kingdom (UK) Skill Visa is a work visa that allows foreign nationals with the required abilities to work in the UK for authorized UK employers. At the end of 2020, the Tier 2 visa was superseded by the skilled worker visa. Individuals with qualifications at RQF Level 3 (the UK equivalent of an A-level) or higher in a qualifying occupation can now apply to participate in the program.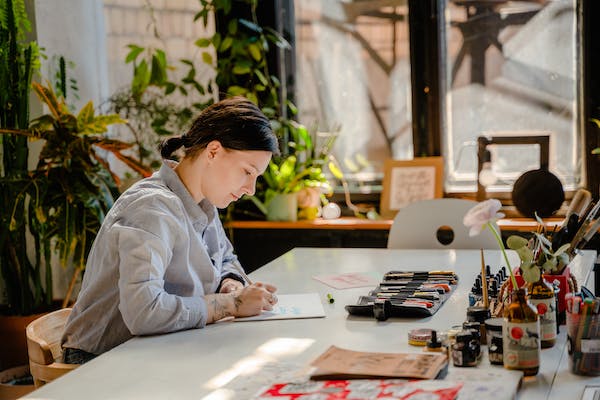 The original duration of a UK Visa for a Skilled Worker is five years (this will depend on the duration of your Certificate of Sponsorship). Your visa will only be valid if you continue to work for your sponsoring company in the same capacity. You must apply for a new Skill visa to shift jobs or employers. You can apply for an unlimited stay in the UK and British citizenship after five years in the country by taking the Skilled Worker path and extending your visa before it ends. To be granted a UK Skilled Worker visa, you must first fulfill the following requirements and obtain a work offer in the United Kingdom.
(Tier 2)/UK skilled worker visa
As of the first of December 2020, the Qualified Worker pathway would be the only option for legal immigration. Tier 2 visa applicants should find all information on the VIsa for Skill Worker pages to be applicable.
Current users of Tier 2 visas need to take no action. We will use the Skilled Worker provisions to change their job or extend their visa.
When an Appointment satisfies Home Office sponsorship criteria, the Home Office will issue a Skilled Worker visa (see below)
In this case, the SRUC Recruitment Staff could apply for and receive a Certificate of Sponsorship for a Skilled Worker.
Applicants who are eligible per Home Office guidelines can apply for a visa.
The length of a meeting determines how long a person can receive sponsorship. Initial funding from SRUC can last for up to five years. Sponsorship under the Skilled visa allows for an indefinite stay in the UK; however, after five years of residency, applicants may be able to apply for permanent residency.
What are the qualifications for a "Skilled Professional" visa?
To gain employment in the United Kingdom, one must fulfill several criteria, each worth a certain number of points. The minimum score needed is 70. The requirements you must fulfill will vary from job to job and applicant to applicant.
There are 50 marks allocated to the following three necessities:
An employment opportunity from a legitimate sponsor (20 points)
Gainful employment commensurate with one's abilities (20 points)
Having the necessary proficiency in English (10 points)
If the pay is at the "going rate" for the occupation, if the position is on the skills shortage list, or if the candidate has a Ph.D. in a field related to the position, an additional 20 points will be awarded.
The UK government maintains a Skill visa criteria calculator because it can help you determine if the position you're interested in qualifies for the visa. Find out if the UK company is authorized to legally hire foreign nationals by using this tool, and use the results to see if you meet the requirements for a Skilled Worker visa.
Knowing the eligibility and application requirements for the Skilled Worker visa is crucial to prevent any problems or delays. But If your registration is denied, your application fee will be forfeited.
What are the requirements for the job?
To get the job you want, you must fulfill a few criteria.
RQF level 3, which is approximately equivalent to A-levels, is typically required for entry-level positions. Qualifications are optional if you have the necessary degree of skill for the job.
Your potential employer must select a valid occupation code for your position for you to qualify for the Skilled Worker category.
You must prove to the Home Office that you are qualified to do the job you are being sponsored for. So, there is a real opening for which you are being recruited.
The position need not be on an official scarcity list to qualify. However, if the position to be filled is on the shortage occupation list, the minimum salary requirement is lowered.
Adequate Skill Proficiency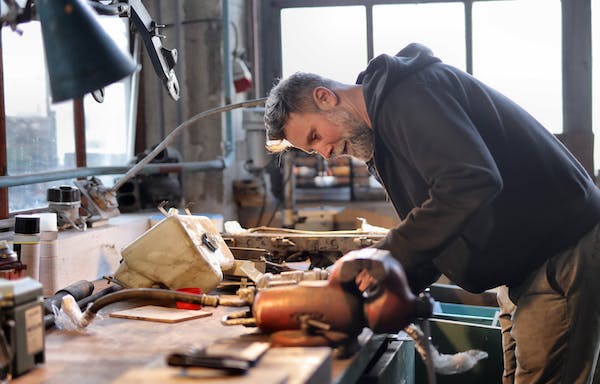 A Skilled Worker Visa can be obtained if you are sponsored for a job requiring a certain degree of education and training.
To qualify for the Skill Visa, the position you wish to fill must be at least as skilled as RQF level 3, which is approximately equivalent to A-levels.
To meet the required degree of expertise, formal education is optional. Whether or not the bar is reached depends on the nature of the work itself.
The Home Office provides an appendix to the Immigration Rules that lists eligible occupations and the required degree of education or training. Every qualified profession has an associated occupational number. To qualify, it would be best if you were sponsored for a position in an Appendix-listed occupation code.
You need a suitable Occupational Classification Code from your sponsor. Your UK Skilled Worker visa application may only be allowed if the Home Office believes your sponsor needs to select a suitable occupation code properly.
The Home Office will evaluate your sponsor's choice of occupation code based on several criteria, including whether or not they have demonstrated a genuine need for the position, whether or not you possess the requisite skills, qualifications, and experience, and whether or not the sponsor has a track record of complying with immigration laws.
Requirement for the English Language
To obtain a Worker Visa, you must show that your English reading, writing, speaking, and hearing skills are at least at the B1 level on the Common European Framework of Reference for Languages (intermediate).
The demand for the English language for entry clearance or leave to remain as a Skilled Worker can be met by a prospective employee in one of the following ways: 
They are national of a majority English-speaking country; 
They have passed a Secure English Language Test; 
They have been awarded a degree taught in English; 
They have obtained an A Level or Scottish Higher in English while attending school in the UK; or GSCE
or They have already shown they met the requirement, at level B1, in a previous successful application.
What is the minimum salary requirement that must be met?
The salary offered for the position you are interested in must meet or surpass the federal minimum wage and the industry standard or "going rate" for the position. Unless the market rate is greater, the minimum salary required to qualify for the Skilled Worker category is £25,600 (or £10.10 per hour).
For the following causes, your salary could be reduced:
Duties in a variety of hospital and academic settings
Consider yourself lucky if your job needs to be added to the scarcity list.
You may be eligible if you have a Doctorate in a STEM field, are under 26 years old, have recently graduated, or are currently enrolled in a professional training program.
In the academic world, a postdoctoral job is a prestigious honor.
If you're an experienced worker, you should make at least £20,480 per year.
Your Application Requires the Following Documents
It's important to have the following ready to submit with your application:
Evidence of your proficiency in English, which your company can provide in the form of a certificate of sponsorship reference number identification that verifies your identity and citizenship, such as a passport
What you do for a living and how much money you make every year
A number that represents your profession
Employer's name and sponsor license number, which can be found on a sponsorship document
If you do not have a certificate of sponsorship, you should ask your workplace for a copy.
Additional Prerequisites
ATAS
Suppose an applicant (e.g., a professor or researcher) needs a Skilled Worker Visa and plans to conduct a postgraduate study in a particularly sensitive area. In that case, they must provide an ATAS certificate to prove their ability. For more details, check out the ATAS pages we've set up.
Financial Requirments
The applicant must demonstrate that they have sufficient funds to support themselves and any family members joining them in the United Kingdom if they are applying for entry clearance from outside the United Kingdom or have been in the United Kingdom for less than one year at the date of application.
The University is an A-rated sponsor, so when we issue a Certificate of Sponsorship to an applicant, we can attest that the requirement is met (up to the value stated in the University's Relocation Procedure), which should streamline the application process.
Dependants
After five years of uninterrupted lawful residence in the UK, skilled workers can apply to settle in the country permanently and bring their dependents (spouses and children) to join them.
Validity of a Certificate of Crime History
Suppose the applicant is over 18 and applying for entry clearance because they have been sponsored for a job in one of these occupation codes. In that case, they must provide a criminal record certificate from the appropriate authority in any country where they have lived for 12 months or more (continuously or in total) in the past 10 years.
Who are the eligible applicants?
The Skilled Worker visa applies to various occupations, from engineers to bakers to hairstylists to chefs. Check the complete list of jobs to see if your field is included. To obtain a Skilled Worker visa, you must verify that your intended position qualifies for such a visa and that your prospective company has received Home Office approval.
Ensure you'll be getting paid at least the UK minimum wage for the position you're applying for. You will be compensated by:
An annual salary of £25,600
Paying £10.10 an hour
standard market compensation for the position you're filling
Use the details from the highest-ranking of these three choices to fill out your visa application.
If your position is on the list of shortage occupations for the Skilled Worker visa, however, you will only need to be paid 80% of the standard wage.
Procedures for obtaining a UK Skilled Work Visa
You can register for a Skill visa outside the UK through the Home Office website. Once you have your employment offer, Certificate of Sponsorship, and the required supporting information, you can finish your application and send it in. You can start the application and save your work to finish it later.
Instructions for submitting a registration are as follows:
Validate your Skilled Worker Immigration application status.
Locate a licensed sponsor in the UK willing to give you a job.
Employers in the UK should issue you a Declaration of Sponsorship.
Put together the paperwork to apply for a Skilled Migrant visa.
Fill out the appropriate online application form; this differs for those filing from outside the UK and those seeking to change visas within the UK.
Ensure you have the application cost, biometric fee, and healthcare surcharge ready (see below).
Please submit your registration along with any necessary supporting materials.
Schedule a biometrics session to get your fingerprints and picture recorded.
Decisions on applications filed from outside the UK are typically made within three weeks. UKVI will contact you for any additional details to process your application.
What is the cost of a skilled worker visa?
The expenses of obtaining a Skilled Worker visa should be researched before applying. Money for the application, the healthcare tax, and living expenses is required before you can enter the United Kingdom. If the position you want to apply for is on the list of shortage occupations, the application fee will be reduced.
You must pay between £625 and £1,423 to apply. Applying from outside the UK? The usual fee is based on whether you plan to stay in the UK for up to three years or longer.
You must pay a £625 healthcare fee every year your visa is active. Your loved ones are also included in this.
You should have at least £1,270 in cash to cover your living expenses in the UK. (All charges are accurate as of the publishing date of October 2022.)
What is the procedure after application?
The Home Office will notify you of the status of your visa application via postal or electronic mail. This communication will also detail the steps you must take next.
Depending on the specifics of your submission, you may receive the following:
A passport sticker (called a vignette) if you provided biometric information at a visa application center; 
Online access is the information on your immigration status if you use a mobile application to verify your identification.
In the case of the web immigration data, it will reveal:
That which has been bestowed upon you 
When your UK visa is authorized for entry to the country 
passport requirements
Your vignette will expire unless you reach the United Kingdom before that date. You should expect to reach the UK a few days before your scheduled University joining date.
If there is any plan to stay in the UK for longer than six months, you must obtain a Biometric Residence Permit before the sticker of the vignette ends or during the 1st 10 days when you reach the UK. When applying, you'll be given a choice of locations to receive your BRP. This is the main Bath's postal office, where most incoming students to the University will register their mail.
Considerations of significance
Stay in the country while your application is ongoing, as doing so will result in the immediate termination of your application.
The University has established an interest-free loan program to help you and your dependents cover the expenses of your UK visa and NHS Surcharge. Please refer to the SIT's instructions for more information on the Student Visa Loan Plan. Unfortunately, the program does not apply to 'student only' positions.
Since the Home Office makes these determinations, the Staff Immigration Team cannot promise that any application will be approved.
To ensure the timely processing of your online application, please have the.pdf summary of your application sent to the Staff Immigration Team at least 8 weeks before your visa ends or your start date of employment. If your application is received fewer than three business days before your visa expires, the Staff cannot promise that it will be able to review it in time. In this case, the Team will assist you in any way feasible before submitting your application to the Home Office.
The application will likely be accepted with human review if scanned papers are present and of good quality when submitted to the Home Office.
A certified translation must be provided if a document needs to be written in English.
Your most recent bank account can be 30 days from your application date. Don't hesitate to contact us if you have any questions about the criteria for Skilled Worker registration.
Can the Skilled Worker Visa be Renewed?
If you fulfill the requirements below, apply for an extension of your Skilled Worker Visa.
You're still employed in the same capacity that supported your initial immigration application.
Your work now falls under the same occupational classification that originally qualified you for UK immigration.
The company that issued your present certificate of sponsorship is the same one you now work for.
These are the present extension fees:
An additional 3 years can be added for £704 per individual.
For renewals longer than three years, it costs an additional $1,408.
You must supply the Home Office with specific details and paperwork as part of the application procedure. 
An answer to your submission should be forthcoming within 8 weeks.
In what ways can a Skilled Worker Visa help you get settled in the United States?
The original Skilled Worker visa you apply for can keep you in the country for up to five years. So. that when you can make the UK your permanent home. You can work, study, and live in the UK for as long as you like with indefinite leave to remain (ILR), also known as permanent residency, and you may be qualified for certain government benefits.
A person may be able to apply for British citizenship through naturalization after 12 months of having ILR status.
Individuals who have resided and worked in the UK for five years under the correct visa type can apply for ILR.
Meet pay expectations
Having spent less than 180 days outside of the UK in a rolling 12-month period during the five years, 
continue working at the same job and making the minimum wage.
Duration of Skilled Worker Visa
The United Kingdom's "Skilled Worker" passport lasts for five years. You must extend your visa or update it whenever it ends or whenever your employment status changes. Those who satisfy the criteria may request an indefinite number of visa extensions.
Moving Into the United Kingdom Obtaining a Skilled Worker Visa
If your visa request is accepted, you'll get a vignette (visa stamp) to place in your passport. An entry sticker valid for 30 days is issued to those granted a Skilled Worker visa for six months or more stays in the United Kingdom. After arriving in the UK, you will be given instructions on when to pick up your biometric residence card (BRP). The BRP will remain active for the entire duration of your passport.
Any foreign national visiting the United Kingdom on a valid visa after August 2022 will no longer have to report themselves to the authorities. You will have completed the application process by submitting the biometric residence permit registration online.