Currently, the Social Care Worker visa UK allows care providers in the United Kingdom to sponsor foreign healthcare professionals. This article is intended to help businesses understand the latest regulations surrounding recruiting and employment of foreign care workers. The Department of Carer visa established the fund. Only providers in England are eligible, and they can put the money toward things such as:
Helping individuals apply for visas and sponsor licenses
Locating and enticing qualified applicants from abroad
Access to low-cost housing for newly arrived international workers
Employing Social Care Professionals from Abroad
To qualify for the Social Care Worker visa, an applicant must be sponsored by a United Kingdom company with a current Sponsor Licence. As part of the international recruitment process, the company must issue the prospective worker a valid Certificate of Sponsorship up to three months before the candidate applies for their Health and Care visa. Private households or other individuals do not permit sponsorship of care workers unless the sponsor meets the criteria for a sole.
Sponsorship.
If a sponsoring company does not already have a Sponsor Licence, so, they should apply for one immediately to sponsor foreign nationals in the carer visa category. Companies may want to apply for a Sponsor License soon to ensure the international recruiting process runs smoothly.
How to Hire a Foreign Social Care Worker
The following are essential procedures to finish when hiring foreign caregivers:
Determine if your business can obtain a sponsor license.
Verify the qualifications and job fit of the prospective employee.
Request a Sponsor License 
Create a COS number by applying for a certificate of sponsorship.
The employee will submit a work visa application
Eligibility for a Sponsor License
To sponsor people and offer social services, you must prove to the Home Office that you can do so. If you run a care home, this could mean that you have full registration with the Care Quality Commission (CQC) or the equivalent bodies in Scotland, Wales, and Northern Ireland; if you work for the National Health Service (NHS), this could mean that you have full registration with the General Medical Council. So, You need some presence in the UK market. The candidates must have their supporter ownership continued within the past years.
Importantly, to apply for a sponsor license, all sponsors must have the processes and systems to manage their sponsored employees' compliance. This involves ensuring the worker can legally work in the UK by:
keeping records
keeping tabs on sponsored employees, and
reporting any relevant information to the UK Home Office.
Employment Status and Eligibility for Social Care Worker Visa
The Skilled Worker vid Social Care Worker visas have lists of eligible and shortage occupations provided by the Home Office. Furthermore, you need to:
Provide job opportunities commensurate with the route's required expertise and compensation.
Only post legitimate job openings here.
Sponsorship should only be granted for positions on the applicable or shortage occupation lists.
Provide compensation at or above the industry standard for the position being filled.
Shortage Occupation List and Healthcare Job Roles (SOL)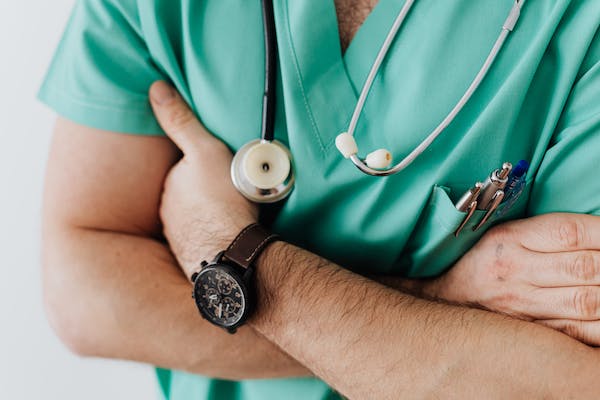 Jobs in the United Kingdom currently in short supply are listed on the Shortage Occupation List (SOL), an official government document. Managers in the fields of senior care, daycare, and domiciliary care were already on the Shortage Occupation List before the recent Social Care Worker reforms.
The Shortage Occupation List was updated in February 2022 to include several new caregiving positions. Work in old homes or residential care facilities as a care assistant, caregiver, home care aide, or support worker.
With the addition of these positions, businesses can take advantage of the temporary changes to the Shortage Occupation List. But, it can be done by sponsoring a wider variety of care workers on a Health and Care Worker visa.
With the new immigration rules, the minimum salary requirement for a Social Care Worker visa has been reduced to £20,480.
Caregiver and home health aide recruitment from the list of occupations in short supply
An Update from the National Care Forum
There will be a shortage of skilled workers in the caregiving and in-home caregiving sectors beginning on February 15, 2022. The route's Health and Care Worker visa category will also open up to them. We understand that bringing on a Frontline Care Worker from abroad is a new experience for many of you. So, we've put together a briefing to help you prepare for the introduction date. The briefing details the steps and requirements for hiring businesses from the shortage occupation list and the associated costs and time frames.
A Concise Guide to the LGA and ADASS
The LGA and ADASS have collaborated to create a concise guide for businesses to investigate and make the most of international recruitment. This manual discusses the advantages, factors to consider, and procedures involved in recruiting from afar. Many applicable case studies are also included.
Eliminating Obstacles to Recruitment in Social Care Workers
The goal of the international recruitment fund is to make it easier for care providers of all sizes, But especially those with fewer resources, to hire workers from abroad by covering some of the costs and easing some of the administrative burdens associated with doing so.
This week, the DHSC published guidelines stating that councils and providers would need to form regional or sub-regional partnerships to manage the resource, with one local authority chosen as the recipient of the funding such as:
It stated that partnerships could use the fund to
Aid employers in luring foreign workers;
build a regionally focused shared resource for hiring;
sponsor license and visa applications and offer advice or verification services;
facilitate the acquisition of low-cost housing for newcomers;
help new hires meet occupational travel requirements, like securing a UK driver's license
provide spiritual aid, like buddy systems, for example.
Lead local authorities in the nine English regions are required by the DHSC to submit applications by February 24, 2023, detailing how much funding they require and for what purposes.
The application must "reflect a consensus view across the collaborating partners," which is the responsibility of the leadership council.
Who Can Get a Job in the UK as a Social Care Worker?
Numerous options exist for the healthcare industry to hire foreign nationals, including:
Getting them to come in through the door by using marketing techniques.
Hiring them temporarily.
hiring them through the assistance of a staffing firm
Providing the recruitment service as part of a group or partnership
The Overseas Recruitment Bite-size Guide for Social Care Providers in England, authored by the Local Government Association in collaboration with the ADASS and the Care Association alliance, is a highly recommended practical source of information issued in response to the inclusion of social care workers on the shortage occupation list. The Skills for Care website, which also features helpful resources in its International Recruitment menu, provides a link to this advice.
The government's Code of Practice for the International Recruitment of Health and Social Care Personnel in England governs all international recruitment processes.
The LGA recommendations include questions for healthcare providers to consider before making any direct international hires.
What must employers do?
Do you have the resources to care for the people you recruit adequately
Are any permanent job openings that pay at least £20,480 (or £10.10 an hour, assuming a 39-hour workweek)?
Because becoming a sponsor is a significant commitment, the process can be time-consuming and drawn out. Have you factored international recruitment into your long-term workforce strategy?
Do you have the resources to help anyone recruited from another country through the sponsorship licensing process and meet their support needs?
Then, to stay on the right side of the law, you must:
Comply with UKVI's application guidelines and submit all necessary supporting materials.
You must obtain proof of your ability to sponsor immigrants and the jobs you intend to fill through sponsorship from UKVI.
Plan how to handle the sponsorship license once you have received it, including keeping track of its terms and conditions.
Determine who will be the primary contact with the UK Visas and Immigration and Appoint that Person as the Sponsorship Manager. 
How to Apply for a Visa to Work in the Social Care Worker Industry 
The Social Care Worker visa category requires applicants to use the standard Skilled Worker application form and indicate specifically that they are applying for this visa category. Along with your visa application, you must provide a Certificate of Support (CoS), a unique reference number.
Those applying for a Skilled Worker visa who are employed in a shortage area pay lower processing fees. The carer Worker class offers a half discount on the whole cost. It costs £232 to apply for this type of visa if you want to work in the UK for up to three years and £464 if you want to stay longer than three years.
In addition to a faster conclusion duration, carer employee permit candidates are excused from the Immigration carer visa, which is the fee to use the National Health Service. Applicants can expect a decision within three weeks of their biometrics being taken or their identity being scanned.
If approved for the carer visa, friendly workers and their families can join them in the United Kingdom. For instance, they should arrive with sufficient funds to support themselves.
Partner and dependent visa application fees are discounted by half of carer visa applicants.
Criteria for Eligibility
A service provider must have systems to track sponsored workers and personnel who oversee sponsorship to qualify as a licensed employer. The application and any additional paperwork will be reviewed by UK Visas and Immigration (UKVI), who may also conduct a site visit.
The applicant service provider is obligated to fill specific sponsorship management positions.
A senior and knowledgeable individual accountable for the actions of employees and representatives when they use the SMS system is known as an "authorizing officer."
the main point of contact between the provider and UKVI
The same person or multiple people can play these parts.
the User at the highest possible level 1; this person is in charge of administering the license daily.
The expense of bringing in Social Care workers from other countries, both in time and money.
If the employer needs to apply for a Sponsorship Licence, the process will take significantly longer than a typical recruitment drive in the UK. Depending on how quickly the company requests it, this can take up to 8 weeks or ten business days with priority service. Once the license is in place, the employer needs only advertise the position and wait for applications from qualified candidates in their home country. This application typically receives a response within three weeks. It could be quicker than wasting money on ineffective UK advertising.
There will be additional outlays required. The Licence and the worker's application to enter the UK come with associated costs. Care and home care workers can bring their families to the United Kingdom for an additional fee.
Changes to the rules regarding secondary jobs, effective August 27, 2023
Beginning on August 27, 2023, Health and Care Workers will only be able to work 20 hours per week of extra delivered employment without carrying to revive their visa, and only if the other role is in the exact profession or job pass and at the identical phase like their basic position, or if the dual position is on the profession checklist.
Family reunification in Great Britain
If you are granted a Health and Care Worker visa to the United Kingdom, your spouse and children may apply for their dependant visas to join you in the United Kingdom if they meet the necessary criteria.
You must show that you have enough money to support them while they are in the UK for their application to be approved. The standard cost is £315 for one child traveling alone, £285 for one adult, and £200 for each additional child.
Health and social care workers benefit greatly from the reduced visa fees. Any dependents planning to travel with you to the UK must follow the same procedures.