Service norms for processing duration for the UK Visa and immigration application outcomes are available from United Kingdom Visas. UKVI also provides up-to-date information on how much time is required to process visa and immigration applications inside and outside the United Kingdom.
This blog examines United Kingdom visa approval duration in detail, covering topics. For example, Home Office SS for confirmation times, how to get a quicker determination on a request for UK immigration, the current duration of the Home Office immigration procedure, and how to inquire about uncertainty in the British immigration procedure. We also examine some factors to be considered when determining an immigration application's timeline. And we answer some commonly asked questions about UKVI visa processing times.
When comparing UKVCAS and Home Office procedures, what are the key differences?
The time it takes to get a UK visa depends on several factors, including whether or not you can apply for it outside of UKVCAS.
The United Kingdom's Visa and Citizenship Application Service went live in November 2018 to process certain in-country applications for UK visas, residency, and citizenship. Since its inception, there have been ongoing complaints about handling times and the inability to get an appointment at a UKVCAS center.
When applying, you will find out if you need to use UKVCAS to have your registration processed.
How long you'll have to wait before we process your submission for UK Visa?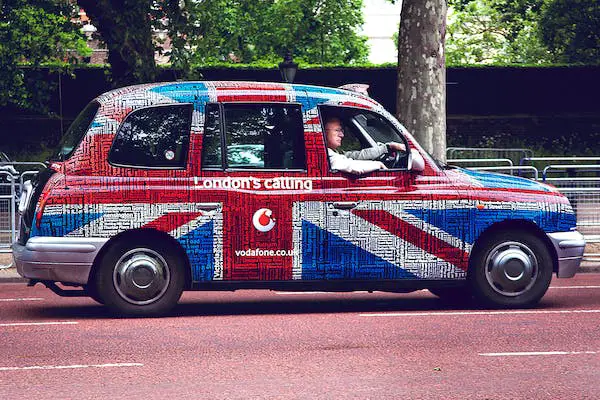 The clock begins ticking once you hit "submit" on your online application and stops when you receive a letter or email with the results.
You must visit a UKVCAScenter or a Service and Support Centre to submit your fingerprints and a photograph as part of the application procedure. 
Using the govt. Platform for United Kingdom Visa. Check the app to confirm your name and complete your paperwork. We will determine the viability of this item for your intended purpose.
Suppose you are applying for a Study visa. In that case, the processing begins once you have completed the online application and either visited a visa service center for an in-person appointment. And you can use the ID Check app to submit your documents.
The application procedure is finished when you acquire a letter or email with a choice.
If you applied before your previous visa ended, you could remain in the UK until you hear back.
Visa processing timing for applications residing within the UK
The clock doesn't start ticking once you send in your biometrics, but rather when you pay for your registration online.
For the visas mentioned earlier, the processing time is usually around three weeks when applying outside the UK. 
 Start up a new visa or extend your UK visa
Except for applications to change to a Start-up visa or extend a Health and Care Worker visa. They both require three weeks, the processing time for a change of status or an extension is eight weeks.
Uk Visa for Family
It takes eight weeks to process a request for permanent residence.
Since applicants who cannot fulfill the requirements due to personal circumstances cannot expect any standard processing time, they must apply at this time. Despite The Home Office's claims that they are working to decrease the average delay time from 8 months. The process still takes an average of that long.
Applying for Settlement
The typical processing time for a decision on an ILR application through the standard method is six months, though this can be shorter and rarely longer. 
Travel Visas (non-settlement)
UKVI offers rarer Priority Visa (PV) meetings for tourist visas weekly in places. It is where these are offered to control the particular global ultimatum for tourist visa applications. 
Wherever they are provided, SPV services for tourist visas will stay the same.
Priority Visa appointments for new visit visa applications are being phased out to allow UKVI to handle more standard applications for all customers.
Change to a family UK Visa or keep one for a longer
After submitting an online application to change or renew your visa, you should hear back from immigration within eight weeks.
partner or spouse living for 5-year
civil companion in waiting, fiance, or fiancée
If paying for a quicker response is an option, you'll be informed of this at the time of application.
Apply for ILR as a spouse, parent, or depending on your personal life. Suppose you are applying under a 10-year pathway to compensation. In that case, there is no definitive duration for the procedure of UK visa applications submitted as a partner, parent, or based on your private life. There is presently a 10-month lag between submission and decision. We're trying to lessen that amount.
Your registration processing time might increase if we encounter unforeseen delays.
We may be able to quickly determine if you need to make an emergency trip abroad. 
Worker visas:
The average processing time for a decision on a request to extend or transfer to a Skilled Worker visa or a Health and Care Worker visa is 11 weeks. High-Potential Workers, Graduate Students, and other visa categories are presently being processed within the standard processing time of 8 weeks. A judgment on a petition to change to a Start-up visa should be issued within three weeks.
Traveling throughout the United Kingdom
When traveling through transit zones, you can choose between two different visas. A Visitor in Transit visa is required if your only planned stop in the United Kingdom is to travel through immigration and customs for less than 48 hours. The Direct Airside Transit passport is needed if you will not be entering the United Kingdom through a sea port of entry.
A Standard Visitor visa application is required for stays in the United Kingdom that are greater than 48 hours.
Visit Relatives in the United Kingdom
Suppose you applied for settlement in the United Kingdom as the wife or a husband, mate, or family fellow of someone with British nationality or who is born in the United Kingdom. In that case, you should acquire a finding within 24 weeks following your meeting at the visa procedure center.
As a dependent applicant, you will receive a response at the same moment as the primary applicant.
After providing proof of identity and the required documents, a decision will be made on your EU Settlement Scheme family permit application as quickly as feasible.
A Returning Citizen
If you are not a UK citizen but have been given indefinite leave to remain in the past and are currently living abroad. You may be able to adjust to the UK with the help of a returning resident visa. Now, applicants for a Returning Resident visa from outside the country can expect to hear back about their application within three weeks.
Asia; Hong Kong Foreign travel authorization for British citizens:
Decisions on requests to change or renew BNO visas are typically made within 12 weeks.
Visas for work travel: Business UK Visa
Business traveler visas are again being processed with priority service throughout the EMEA area. Business guest applications previously took between 5 and 9 weeks to be processed, so this is a significant improvement. Important for applicants making business trips to the UK, the expedited processing period could be as little as two weeks.
Reasons to wait for more than the Required Processing Time for UK Visa
If your application is complicated and more details are needed while making a judgment can be made.
Even if your application for a priority or super-priority visa is more complicated than usual, it will still be prioritized at every step of the review and approval procedure. The UK Visas and Immigration service will work to complete your application within the typical processing period.
A Look Ahead for UK Visa
The outcome of your application will be communicated to you via mail or electronic message.
If your application for a visa were approved, you would be issued either a biometric residence permit (BRP) or digital immigration status. It depends on whether or not you submit your biometric information and supporting documents in person at a visa service center.
Please examine your inbox's "Junk" or "Spam" section.
The email you expect to contain a judgment may be routed to a spam or junk folder. Please double-check these addresses if you still need to get a decision letter via email.
Whenever your BRP arrives is when.
Delivery of your BRP will be made via delivery service. You will need assistance to get it up from us.
In most cases, it will arrive within 7-10 days of receiving the Home Office's decision letter allowing you to stay in the UK.
If you have yet to receive your BRP after ten days from the date you mailed your request. You can submit it as lost or request a replacement online.
Services with a higher priority and High Track 
If you are outside of the United Kingdom, it is possible to apply for an employment, business, or family visa with a priority or super-priority service.
After a brief suspension for applications for any visa made outside of the UK beginning on February 20, 2023, the family visa priority processing service is back online. For a price of £573 per priority visa, it guarantees a turnaround time of three weeks from the official registration time enrollment.
Priority Service: Pickup is required within 5 working days
Priority processing, if offered, enables applicants for specific jobs and accommodations ways. For example, for the health and care visa, to submit an extra payment for expedited processing. A judgment can be expected within five business days with priority processing till the next business day with super-priority.
The 'UK Immigration: ID Check' app and scheduling a meeting at a United Kingdom Visa Citizenship Application System location are two ways to establish your identity and gain access to priority processing. You would be informed at the time of application submission about the availability of expedited service and its cost if any.
Super Priority Service: To be collected the following day
If the assistance is available in the nation from where you have the given visa application, and you have confirmed your bio at a visa service center. You are eligible to select the "super priority service" option. This is an upgraded service with an associated fee.
After submitting your biometric information, UK Immigration and Visas will do their best to make a judgment on your super-priority visa application. You can get in touch on the following working day to get information about your passport is available for collection.
Whether or not the super priority visa service is offered in the nation you intend to apply from can be found at the visa application center.
Scheduling Meetings for Priority and Super Priority Visas
Appointments for Priority and Super Priority Visas, if any, will be highlighted. When no positions are available, it indicates that the maximum number of works for the week has already been booked.
Bookings for the next phase of Priority Visas will be offered one time in a week. The release time for new Priority Visa dates will be consistent every week.
Priority Assignment with Backdating and Enhanced Priority There is no visa service available.
Causes of delays in obtaining a British Visa
Several variables can affect how long it takes for your application to be processed. It includes the current situation in Ukraine and the high demand for UK permits worldwide. Case complexity, such as negative immigration or criminal records, may increase the time it takes to reach a judgment.
Additional material or an interview with the Home Office is required.
The validity of your supporting papers is questioned.
You submitted your application during a very hectic period.
UKVI sees a spike in visa applications in the summer, so summertime is also the prime season for caseworkers.
May I leave the UK while my in-country application procedure is completed?
You are not permitted to leave the UK while your visa application is being processed if you have filed it. Your immigration application will be considered withdrawn, and you will not be acceptable for a refund if you depart the United Kingdom before it is processed. 
You can move abroad if you have applied for British citizenship or the EU Settlement Scheme.