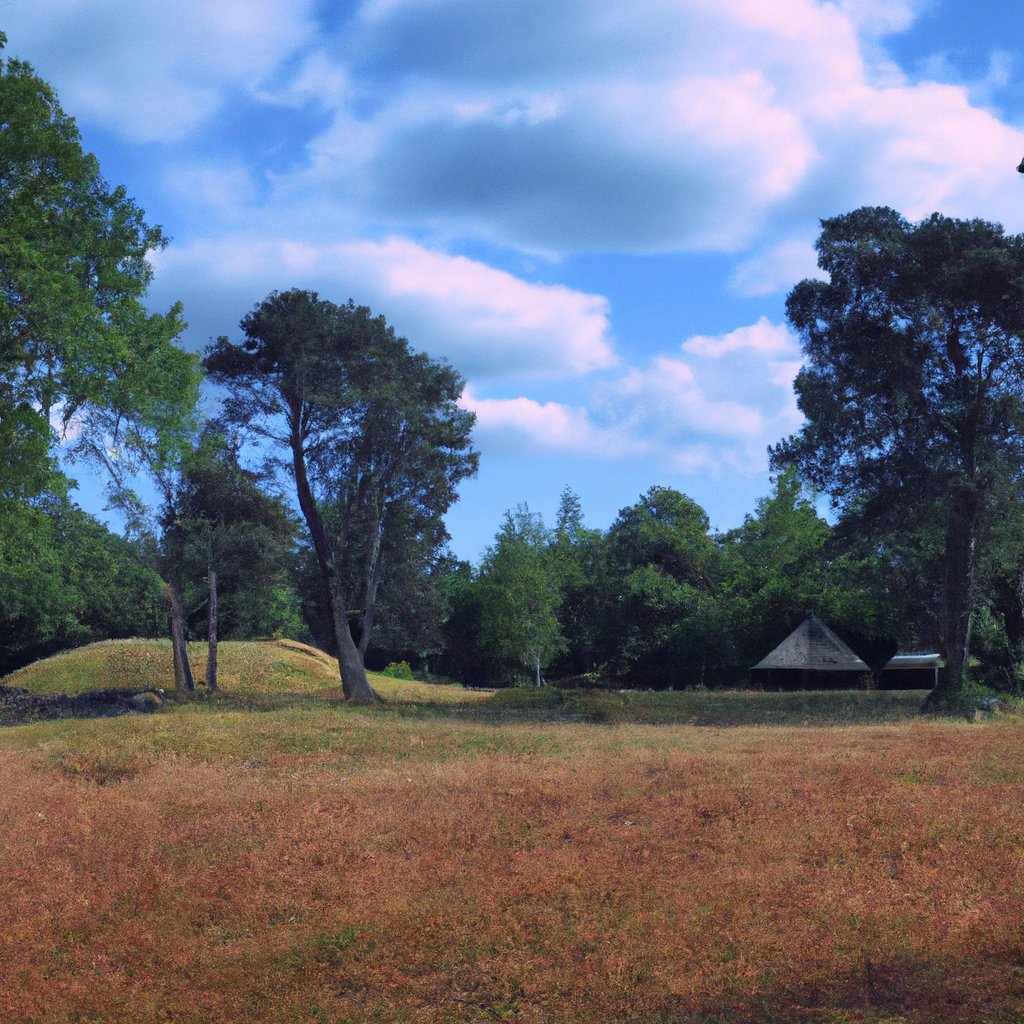 Sutton Hoo, located near Woodbridge in the county of Suffolk, is an Anglo-Saxon archaeological site and burial ground, comprising of a collection of burial mounds. It is one of the most important archaeological sites in East Anglia and is now owned and managed by the National Trust. It is a must-see for anyone interested in the history of England and the artifacts found there are a testament to the skill and craftsmanship of the Anglo-Saxons.
History
Sutton Hoo is believed to have been a royal burial site from the early 7th century. The site was discovered in 1939 by Basil Brown, an amateur archaeologist. He discovered two burial mounds, which were excavated and found to contain a wealth of artifacts, including a ship burial. These artifacts are now housed in the British Museum in London.
Attractions
Visitors to Sutton Hoo can explore the burial mounds and the surrounding landscape, as well as view the artifacts in the National Trust's museum. There are also interactive displays and activities to help visitors learn more about the Anglo-Saxon culture and history.
What to Expect
When visiting Sutton Hoo, visitors can expect to experience the history and culture of the Anglo-Saxons. The site is well maintained and the museum is full of interesting artifacts. There are also guided tours available to help visitors learn more about the site and its history.
Tours
Guided tours of the site are available, which include an introduction to the history of the site and the artifacts found there. Tours are led by knowledgeable guides and last approximately one hour.
Admission
Admission to Sutton Hoo is free for members of the National Trust. For non-members, tickets must be purchased in advance.
Tips for Tourists
Wear comfortable shoes as the site is large and the terrain can be uneven.
Bring a camera to take photographs of the burial mounds and artifacts.
Allow plenty of time to explore the site and museum.
Book a guided tour to learn more about the site and its history.
Practical Information
Sutton Hoo is located in the Suffolk Coastal area of East Anglia, near Woodbridge. It is open seven days a week from 10.00am to 5.00pm (last entry 4.00pm). There is a car park on site, as well as a café and gift shop.
Sutton Hoo is an incredible archaeological site and a must-see for anyone interested in the history of England and the Anglo-Saxons. With its wealth of artifacts and stunning landscape, it is sure to be a memorable experience.