Health is wealth because a healthy person can make rapid progress. That's why occupational health is vital to any business's growth. In this era, health issues are increasing daily and badly affecting our physical and mental health. 
Occupational Health ensures the safety measures to prevent access health issues. If we cannot control the increasing disease rate, we can use safety measures and create a healthy environment.
Occupational health measures work for it and allow the workers to have a healthy life. Healthy workers can work more effectively, and absenteeism will be reduced. All these occupational Health measures have a good impact on the economy of an individual, business and society. Therefore we should have an idea about workers' occupational health at work. 
I will explain all the essential information about occupational health in this article. What does occupational health mean? Why do occupational health so crucial? How can occupational health services boost your business? So let's get straight towards the article to find the answers.
What does occupational health at work mean?
Occupational health at work is the precautions or safety measures taken for workers while performing their duties. 
It is a branch of medicine that looks after workers' or employees' mental and physical health at their workplace. The Occupational Health program identifies the hazards and applies the strategies to prevent these hazards for safety purposes.
Occupational health providers also train employees on how to prevent illness and maintain their health while working. The type of training and the duration of that training depends on the company's size. Any in-house employer might offer an occupational health program, or any external Occupational provider might provide the program service. 
Medical professionals, including nurses, psychologists, Physiotherapists, occupational therapists, and hygienists, serve as Occupational Health Providers. Multiple small to medium business companies need to provide more Occupational Health facilities. Then the employee gets help from external occupational health providers.
Check our Guide about: How to choose a regulated Immigration Adviser
Importance of Occupational Health and Safety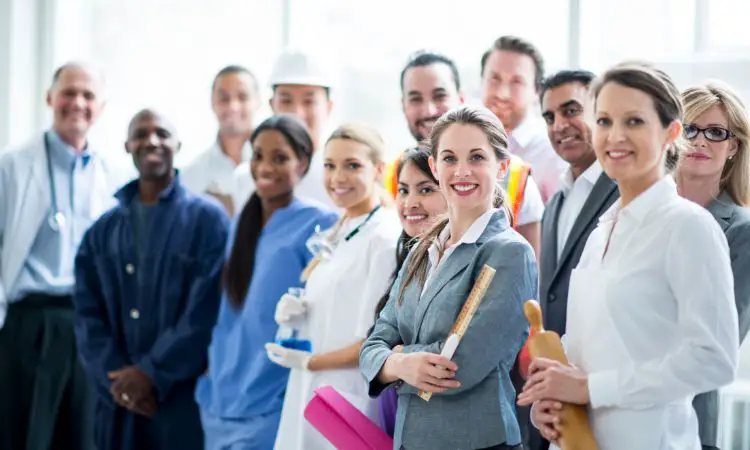 Occupational Health and Safety of the workers or employees is a duty of any organisation or company. They must facilitate their employees and workers in case of health issues like injuries, accidents, or other health problems. By Following Occupational Health measures, you can have various benefits.
1. Rapid Business Growth
When a company offer Occupational Health Safety, it is not just facilitating their employee; instead, they are investing in its business growth. The health issues will be reduced if they provide the OHS to their employees. Ultimately the employees will be more productive and help to grow a business rapidly. 
2. Less illness or injuries
The chances of severe injuries and illness reduce if the hazards are identified properly. Moreover, if the company use OHS and identifies the potential risks, the injuries or accident rate at the workplace would be reduced. This process will save time and money for both company and the employees. 
3. Improved Work Productivity
Employees' work productivity improves when they are healthy. They would work fast in a short time which leads to a productive team. An effective team increase business rates and growth. 
4. Create a healthy work environment
A healthy environment is crucial to building healthy and creative minds. It prevents many mental and physical health issues. When some employees are sick, they will affect other employees, too, leading to an unhealthy environment. So if Occupational Health and Safety measure is followed, a healthy work environment will arise. 
5. Save money
Fewer injuries mean less money investment and saving employees' costs on treatment. If the company provides Occupational Health services and workers or employees follow the OHS carefully, fewer injuries, accidents, and health issues will occur while working. Eventually, low health issues mean low treatment costs. 
6. A company's good reputation
All companies want to rank and get a good reputation. A good reputation can be attained only when the company produces good products or offers valuable services quickly. For this purpose, the performance of the company's employees matters. Employees with good health perform more effectively. Therefore the good Health of employees is essential for the company's good reputation. 
7. Complying with Laws
Complying with laws and regulations: Occupational Health and Safety regulation has been introduced to protect employees or workers. Adhering to these regulations is mandatory for the workers. Non-compliance with the OHS laws can lead to legal consequences such as criminal charges, punishments and fines.
Check out: Best sources of free UK Immigration Advice
What is an occupational health assessment?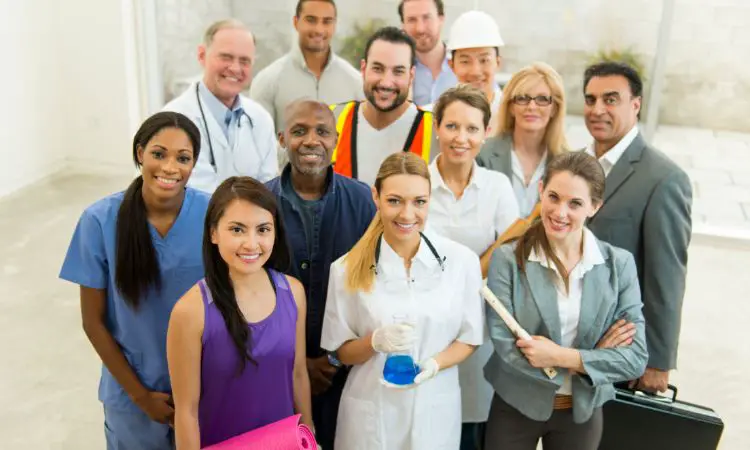 An occupational Health assessment is a workplace health and safety evaluation process. The OHS providers identify an employee's physical, mental and overall health and evaluate the environment. After the profound observations, they report back the employee's fitness. 
They suggest a suitable environment for the workers and ensure that the employees or workers are working in a healthy environment.
Occupational Health identifies the health hazards for a particular workspace and recommends preventive measures to reduce the health issues. An occupational health assessment examines every worker, identifies the pre-existing health issue, and then tells if they can perform a specific duty.
Occupational Health assessment providers suggest a suitable job to employees according to their health. Moreover, If an employee is sick, the occupational Health Assessment provider ensures when the worker will return to work and how much time is best for rest. They help to reduce absenteeism and maintain the employees' health simultaneously.
What are the employer's duties regarding occupational health?
Employers are responsible for keeping their employees healthy and safe while they work. This means providing a work environment free from hazards and protecting employees from potential harm. To fulfil this duty, employers must conduct regular risk assessments to identify potential hazards in the workplace and take appropriate measures to mitigate or eliminate those risks.
They must provide their employees with adequate information, training, and supervision to ensure they understand the risks associated with their work and know how to protect themselves from harm. 
Employers must also monitor and assess the health of their employees who may be exposed to hazardous substances or working conditions and take appropriate action if any health problems are identified. 
This includes providing access to occupational health services, such as medical examinations, health screenings, and counselling, to help employees maintain good health and well-being.
Employers can fulfil their legal and ethical responsibilities by prioritising occupational health and creating a positive and supportive workplace culture that benefits everyone involved.
A healthy workforce is generally more productive and engaged, increasing job satisfaction, reducing absenteeism, and lower healthcare costs. Hence, it is in the finest interest of employers to prioritise occupational health and safety in the workplace.
What if an employer lacks the funds for the occupational health scheme?
Some employers may need help allocating the necessary funds to ensure occupational health and safety in the workplace. However, it's important to remember that prioritising the health and well-being of employees doesn't have to be costly.
Employers can take several practical and cost-effective measures to protect their employees from harm, such as providing appropriate training, enforcing safe work practices, and implementing essential health and safety measures. They can also use government-provided resources, such as online guidance and templates, to help them manage occupational health risks. 
Another option is collaborating with other businesses or organisations in the same industry to share the costs of implementing an occupational health scheme. This approach reduces the financial burden and encourages knowledge-sharing and collaboration between businesses.
Ultimately, the key to addressing budgetary constraints is to take a proactive and creative approach to occupational health and safety. By prioritising the well-being of their employees and exploring different cost-effective strategies, even employers with limited funds can create a safe and healthy work environment for their employees.
Occupational health hazards and risks in the workplace
Occupational health hazards and risks in the workplace can have severe consequences for employees' health and well-being. Employers must be aware of these hazards and take appropriate measures to prevent and manage them. Common occupational health hazards include chemical exposure, physical strain, noise pollution, and poor ergonomic conditions. 
These hazards can cause various health problems, such as respiratory diseases, musculoskeletal disorders, and hearing loss. Employers must conduct regular risk assessments, provide appropriate training and equipment, and implement proper health and safety measures to protect employees from these hazards. 
They should also encourage a culture of reporting and communication so that employees feel comfortable reporting concerns about their health and safety. By taking these steps, and employers can help reduce the risks associated with occupational health hazards and create a safe and healthy working environment for employees. 
Prioritising occupational health fulfils legal and ethical responsibilities and benefits everyone involved by promoting well-being and productivity in the workplace.
How should employers meet their occupational health obligations?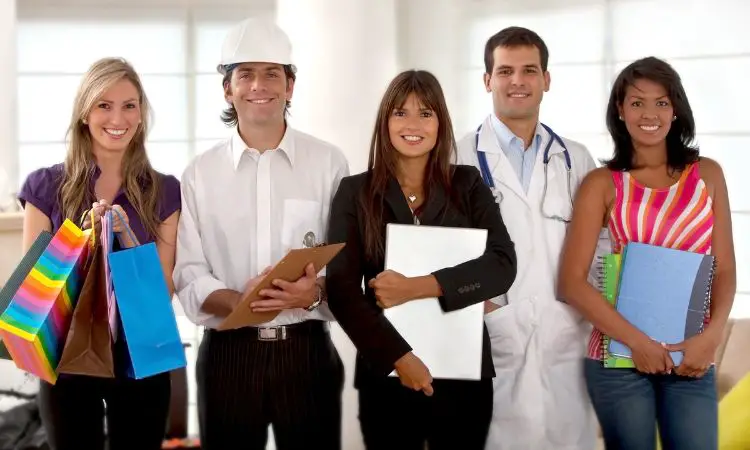 Employers have a legal and ethical duty to ensure the health and security of their employees. Employers can take several practical steps to meet their occupational health duties.
Firstly, they should undertake frequent risk assessments to identify potential workplace hazards and implement appropriate health and safety measures to minimise or mitigate them. They should also give proper training, supervision, and equipment to their staff to assist them in protecting themselves from injury.
Businesses should also monitor their employees' health and give them access to occupational health services, such as health screenings and medical examinations, to help them maintain excellent health and well-being. Furthermore, they should cultivate a culture of reporting and communication so that employees feel comfortable reporting any health and safety problems.
By taking these steps, employers can help ensure that their employees are healthy and safe while they work. As a result, everyone benefits from a healthy and supportive company culture. Fulfilling occupational health standards is a legal necessity and a chance to build a safe, healthy, and productive workplace for everyone.
What if an employer fails in their occupational health obligations?
Breaking occupational health standards can have serious implications for both companies and employees. When a company disregards the health and safety of its workers, it may face legal and financial difficulties, reputational harm, and trouble finding and keeping competent workers.
Workers are entitled to a secure and healthy working environment.
Employees can report the issue to the relevant government agency or pursue legal action through the courts whenever a company fails to meet their occupational health duties. Penalties and compensation may be assessed against the employee as a result.
Employers who ignore their commitments regarding occupational health may face reputational harm in addition to legal and financial consequences. This may cause a loss of business and make it harder to find and keep outstanding staff. 
Employers must emphasise workplace health and safety to prevent these repercussions. They may develop a supportive and encouraging workplace culture that is advantageous to all parties involved by taking practical measures to identify and reduce hazards, offering proper training and equipment, and promoting a culture of reporting and communication.
Conclusion
Occupational Health at work is the most important factor in improving the worker's productivity. The OHS provider ensures the worker's mental and physical health while working. They identify the worker's health and recommend a job according to their health. 
If a worker is sick, they recommend the duration that a  worker needs to work and the time to rest. Occupational Health providers also train the employees in the measurement to avoid any Hazards.
Frequently Asked Questions (FAQs)
What is the action plan for occupational health and safety?
There is a document of the National Plan of Action on Occupational Safety and Health to outline the objectives for enhancing the country's occupational Health and Safety. The improvement of occupational Safety and health is vital for a Healthy environment. A healthy environment boosts productivity. 
What is the main objective of occupational health and safety in a workplace?
The main goal of Occupational Safety and Health (OHs) is to ensure workers' mental, physical and overall health and prevent them from any Hazards. The OHS providers identify the potential Hazards, provide the measures to prevent and mitigate risks and improve the Healthy workplace.