Everyone needs rest when they are continuously engaging in some serious stuff. Also, in the case of workers or employees, they need a break from their desks and duties. The rules of rest breaks at work in the UK are covered by the Working Time Regulations 1998. These breaks in the UK vary from 15 to 30 minutes in various kinds of jobs. 
However, as stated, these rests, or breaks are not supposed to be paid by the employer. In the UK, most employees have the right to take a twenty-minute break if they are working six continuous long hours. As said, the break should be twenty minutes and can be availed at any time of the duty. Therefore, you cannot specifically take the break at the beginning or the end of the duty timing(s).
The employer decides whether or not to pay for the breaks. The decision is totally on the employer, as mentioned above, or as per the employee's contract (contract of employment). 
If you are an employer, this article will guide you on how to deal with these rest breaks at work while maintaining decorum. So read till the end and find out points for your better understanding.
The Working Time Regulations 1998
The Working Time Directive was once a lawyer for workers of the EU that, after some amendments, became UK law in the form of "Working Time Regulations 1998" (WTR).
By this law – WTR, workers, and employees have the right to the following rest:
During Working Days: 20 minutes rest for the duty of 6 or more than 6 hours.
During Working Week: a maximum of 48 hours, including overtime.
Week: One day off a week.
Working Week: minimum of 11 hours of gap between your ending and starting shift
Types of Employees Entitled To Rest Breaks At Work?
The right to rest applies to:
Casual and seasonal workers
Doctors doing house jobs
Employees
Internees
Shift /agency workers
Workers
zero-hours contract workers
Various Rules Under the WTR
WTR has strict rules and regulations regarding rest breaks at work for different kinds of workers and employees. Employers can give some extra rest to workers with heavy physical jobs and those with responsible duty due to the nature of their jobs. Under the law of WTR, we can provide special provisions to certain types of employees, which we have listed below.
1. Young Workers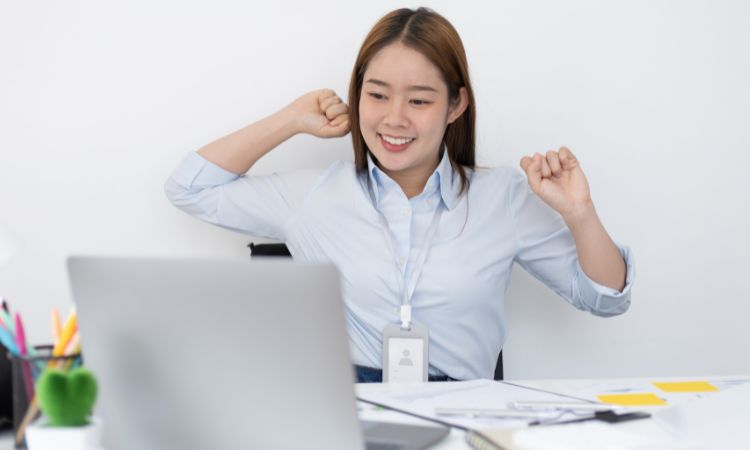 If you hire someone and they are about to leave the school but under the age of 18. In this case and under the light of the law, you must oblige them by taking a rest of thirty minutes if they are working for 4 hours and 30 minutes. Moreover, you also allow them to take two days off per week, and they should have a gap of twelve hours before their ending and beginning shifts. 
The reason behind allowing them extra rest is to focus on their studies and have good health. If you do not allow them any of these special provisions, they have the right to claim in an employment tribunal. Therefore, it is better to resolve your issues within yourselves (regardless of any legal action), which may also be time-consuming.
2. Night Workers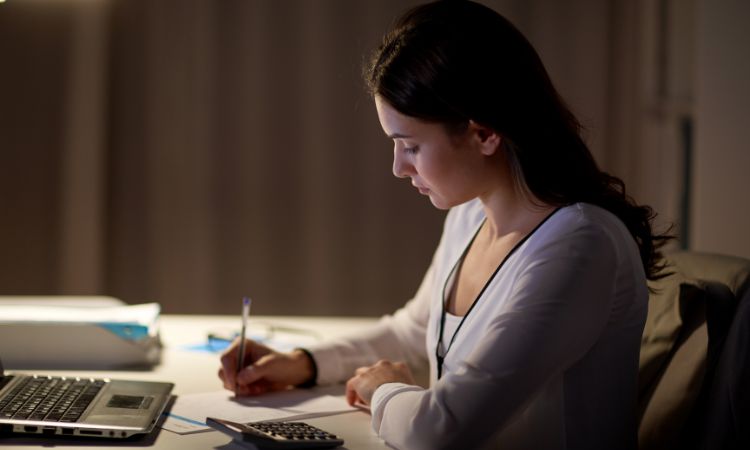 Likewise, Young workers and night workers also received extra compensation for the kind of their duty. The night worker usually works for 3 hours during the night. They define the night in the UK as the period between 11 PM to 6 AM. The assumed duty timing for night shift workers is 8 hours per day with a reference period of 17 weeks on average. 
If you have well-organised manpower, you can mutually decide to amend the agreed period. If you do not allow them any of these special provisions, they can claim in an employment tribunal. Therefore, it is better to resolve your issues within yourselves (regardless of any legal action), which may also be time-consuming.
They only allow night shift workers, whose jobs involve hard physical or mental strain, to work for eight hours in one day without averaging. Apropos, a night shift worker falls under this category and can only remain on this list if the employer has made a risk assessment of the health and safety of that employee or worker.
3. Workers with different time rules
Finally, those employed with different time rules or zero-hour contracts are also entitled to the rest break with the additional provisions. Working with different time rules makes it difficult for them to focus on their work, so they need rest.
Types of Breaks
Employees and workers who are over 18 are eligible for three types of rest breaks. These 3 breaks are mentioned below:
Breaks at Works: 
In the UK, most employees have the right to take a twenty-minute break if they work six continuous long hours or more. This break can be away from the desks, usually a cup of tea/coffee or a lunch break. Also, it does not need to pay; however, it depends upon your employment contract.
Daily Rest:
The employee or worker must have an eleven hours gap after the next working day. You must not allow the worker to be on duty within the minimum limit of 11 hours.
Weekly Rest: 
Employees have the right to take a weekly rest from either of the following options:
24 hours off each week
48 hours off each fortnight
Why is rest break at work important?
Rest in work is important to follow the law and protect the organisation's staff and customers from any problem. Because If the worker does not get enough breaks from work, it could lead to the following impacts: 
Legal action, including the hearing of tribunal claims or enforcement proceedings by the Health and Safety Executive (HSE) or from local authorities.
Errors, mistakes, and accidents 
Negative impacts of health on eyes, physical strain, and mental health.
Reputational damage will have a negative effect.
The financial cost to the organisation
Rest break At Wok entitlements for 8-hour shifts or longer?
No, there are no extra entitlements to a rest break for 8 hours shifts or longer. But, the employer must consider employees' right to a break of 11 hours every 2 hours. 
However, there is an additional provision in the WTR for employees who work under heavy physical and mental strain. They need to have rest breaks during working hours to prevent damage to the organisation's reputation and financial loss. In these circumstances, Regulation 8 states that the recruiter must ensure all the health and safety precautions and provide enough rest breaks
Health and Safety obligations
According to the Health and Safety at Work Act 1974, you are obligated to take reasonable care and ensure the safety of the person you employ. Hence, you will have to give some extra obligations to certain types of employees, which are mentioned below:
Rest Breaks at work when Pregnant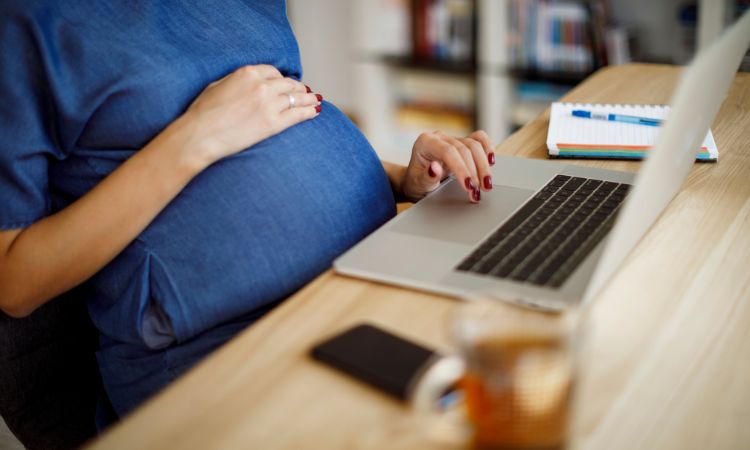 When someone from your employee tells you about your pregnancy, you should quickly make a risk assessment for them. This assessment should address the risk factors regarding standing or sitting for long periods without taking necessary breaks. After all these assessments, you should talk to the employee regarding the working pattern and how some changes will work for the employee for their betterment.
After discussing with their employers, pregnant women can also take their off during critical labour conditions. The employers will allow them to take breaks (which may be without pay). 
Medical conditions
Under the law of health and safety measures, workers who have medical conditions requiring them to take breaks repeatedly due to their problem or disease are entitled to additional breaks. For instance, if an employee tells you, they have to go to the toilet more often than usual due to a medical condition. Under the Act, you must allow them, and if you want proof to justify their position, you can ask them for their medical certificate regarding the nature of the disease.
If the employee needs to visit the bathroom more or less during working hours will depend on various factors, such as age, menstruation, and menopause. 
Drivers' working hours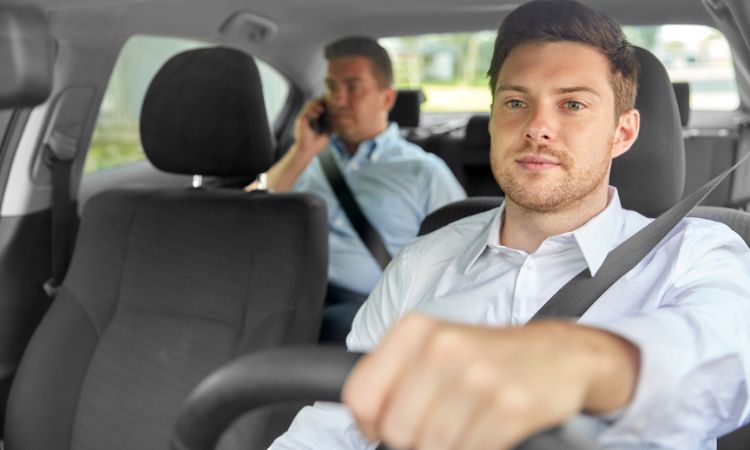 The rule of drivers' hours suggests that there must be a limit of 9 hours of driving between daily/weekly rest periods for a driver. After assessing the conditions, it is possible to increase the daily limit from 9 hours to 10 hours twice a week. There are different driving limits for drivers on a weekly and fortnightly basis. In the case of weekly, there is a maximum limit of 56 hours, while in the case of fortnightly, there should be a maximum limit of 90 hours of driving.
There are no set daily restrictions for a driver; however, they can drive for the maximum period of 13 long hours while remaining 11 hours for the daily rest.
It should be noted that domestic workers, those workers working in a private house (e.g. sweepers or cleaners), aren't eligible to take rest breaks for their health and safety precautions as their jobs are not that much risk.
What is compensatory rest?
Compensatory rest is rest when an employee misses out on a rest break. Therefore, to cover this, the employee has to cover up the break by taking a break at another time.
A compensatory rest also means that you can take a break at a later time within a reasonable time once you have missed it due to some reasons.
Under Regulation 21 of the "Working Time Regulations 1998", commonly known as WTR, these rests are known as 'special cases'.
The worker can be entitled to compensatory rest if they:
are shift worker
work in a job where there is an emergency, such as a hospital
are doing security-related jobs, like a security guard 
Length of compensatory rest
The employer is legally obliged to permit the employee to take an equivalent period of this type of rest breaks at work in case they missed out on them initially, in special cases.
Frequently Asked Questions (FAQs)
What are the rules for lunch breaks?
By default, the law of Working Time Regulations does not cover lunch breaks for employees. Although, most employment contracts also contain the box for the right to a lunch break of one hour. This employment contract also indicates whether the lunch break is paid or unpaid.
What are the rules for toilet breaks?
As we all know, visiting the toilet is normal and natural. Therefore, there are no rules for the breaks of toilets. The usual daily rest break is of twenty minutes during the six hours of work. During this time, the individual can also go to the toilet. However, it is also not a good practice to not allow your workers to go to the toilets, as it is a bad impression of you towards your workers and will cause a health issue.
Can I take longer breaks during hot weather?
You cannot take long breaks during hot weather as this is no special provision. "The Health and Safety at Work Act" does not set a standard maximum temperature in the workplace. However, in the case of sensitive individuals who are sensitive to heat, pregnant women and those who are old can discuss extra breaks or other possible ways with their employers.